Many foreign travellers who have ever set foot in Vietnam get a special experience of a land with plenty of glorious history, fascinating culture, splendid scenery, and especially world heritage sites. Typically, when it comes to Vietnam, one of the primary points of departure to other travel destinations is Ho Chi Minh city. Nevertheless, before leaving and experiencing the fascinating areas, the travellers are advisable to visit the following top 10 attractions in Ho Chi Minh city.
Reunification Palace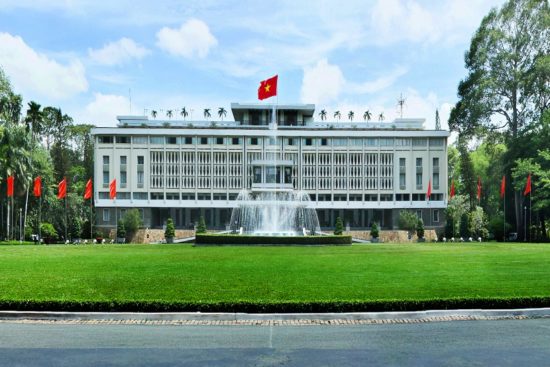 Reunification Palace in Ho Chi Minh city
Why is Reunification Palace the first must-see destination in Ho Chi Minh city? This landmark was well-known and also caused a stir in the world history in 1975 when the North Vietnamese Army's tank crashed through its wrought iron gate. This was absolutely a clear signal that the Vietnam War came to an end and the independence age started. Therefore, until now, The Reunification Palace has still been referred to as the symbol of peace in Vietnam, and it is also being utilized to host the nation's significant events.
Saigon Central Post Office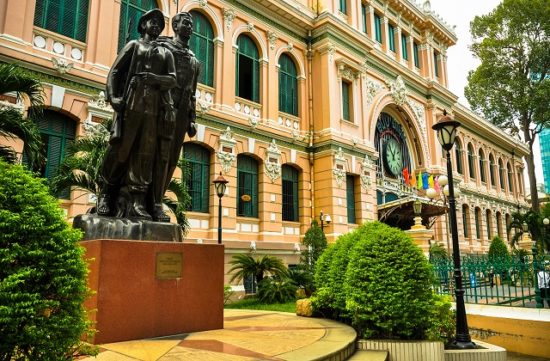 Saigon Central Post Office in Ho Chi minh city
Situated in the Ho Chi Minh city's downtown, Saigon Central Post Office – an imposing design of a renowned French architect around 1886-1891 – has attracted more and more travellers all over the world by its French-built structure. Walking in this busiest post office of Vietnam, not only do they enjoy exterior as well as interior decorations, but also get varied conventional postal services.
Ben Thanh market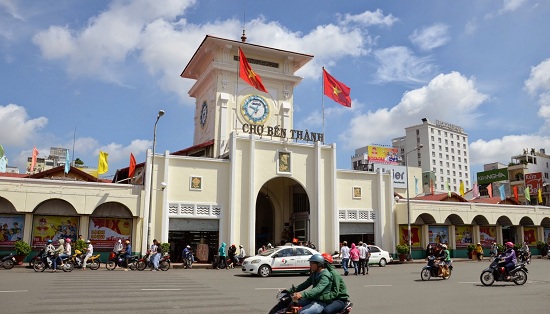 Ben Thanh Market
In a Ho Chi Minh city tour, travellers should not miss Ben Thanh market, which is regarded as an ideal marketplace in the downtown to get Vietnamese traditional items, e.g. textiles, art works, souvenirs, handicrafts, and others. Especially, it's worth a try at Vietnamese cuisine when finding food stalls inside the market.
War Remnants Museum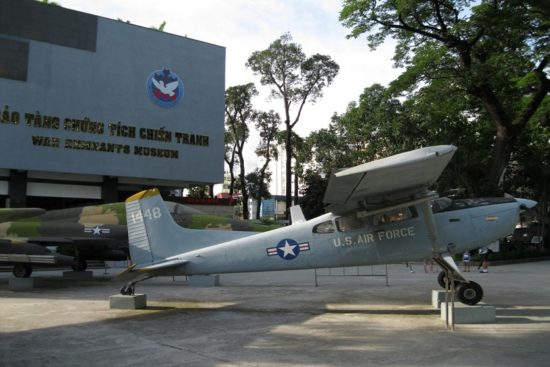 War Remnants Museum, Ho Chi Minh city
Perhaps, before coming to Vietnam, many travellers merely suppose that Vietnam Wars were some picture also similar with most wars they have ever heard about. However, their thought has become different once they enter War Remnants Museum. This museum, launched by the Vietnamese government and first named "Exhibition House for US and Puppet Crimes" on September 4, 1975, includes exhibits on the Vietnam Wars, from photographs, true stories, weapons, US armoured vehicles to appliances used to torture prisoners in the past.
Saigon Notre-Dame Cathedral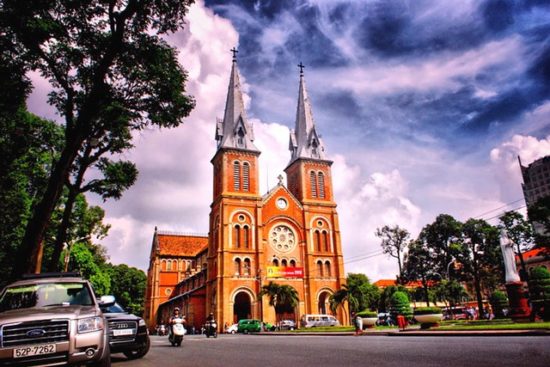 Saigon Notre-Dame Cathedral in Ho Chi Minh city
Constructed by French colonist around 1863-1880, Saigon Notre-Dame Cathedral was seen as a fascinating landmark which is indispensable for your Ho Chi Minh city tour full day. Being an ancient-style construction, the cathedral always brings the charming and peaceful beauty among the life full of activity of the city's center.
Ho Chi Minh city hall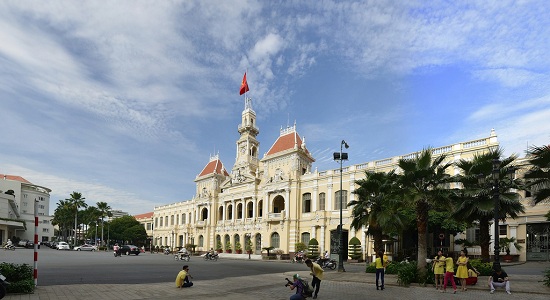 Ho Chi Minh city hall
Despite being also an elegant and remarkable building in the downtown, Ho Chi Minh city hall is not open to the public, so travellers can only sightsee and take photos from the outside. Anyway, it's still one of the worthy destinations in the journey to explore Ho Chi Minh city.
Thien Hau Pagoda
Thien Hau pagada in Ho Chi Minh city
There is no reason to remove Thien Hau Pagoda from the list of attractions travellers should experience in Ho Chi Minh city. Here is one of the city's most prominent pagodas situated at Cho Lon market; it interests peoples by its majestic furnishings and peaceful atmosphere. There is no doubt that it is a construction designed by Chinese because Thien Hau is referred to as a god of former Chinese religion and revered in overseas Chinese communities.
Binh Tay Market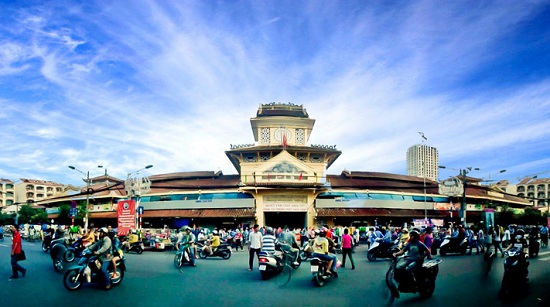 Binh Tay market in Ho Chi Minh city
The Binh Tay market sounds its non-Vietnamese name; it was established by a Chinese businessman. With the ancient structure of Chinese style, here is also supposed to be one of the exciting places people can visit while buying everything.
Cu Chi tunnels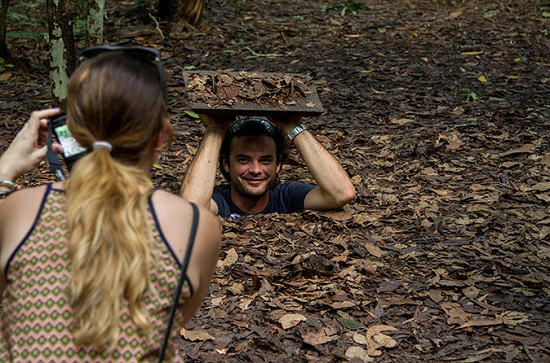 Cu Chi tunnels is on of the top 10 attractions travelers must visit in Ho Chi Minh City
A journey to explore a part of Cu Chi Tunnels will help foreign travellers understand more about hardships Vietnamese must suffer during the war age. It's designed as a network of numerous tunnels, lasting hundreds of kilometers under the ground. It's very interesting to experience.
Can Gio (Mangrove Forest & Monkey Island)
The final suggestion for a Ho Chi Minh city tour is Can Gio (Mangrove Forest & Monkey Island). It is really a brilliant eco-tourism trip in which travellers have a chance to dip themselves into the world of mangrove forests and the wild animal island. Besides, it's amazing to taste sugar cane juice and other local specialties.
---