Hoi An is a UNESCO heritage site and one of the most romantic towns in Vietnam, which attract many domestic and foreign tourists to its fresh atmosphere, peaceful villages and antique architecture. What will you do if you have one day in Hoi An? Here is a guidance on how to spend one day in Hoi An with amazing things.
Read more: Top 5 nightlife experiences in Hoi An
Hoi An city tour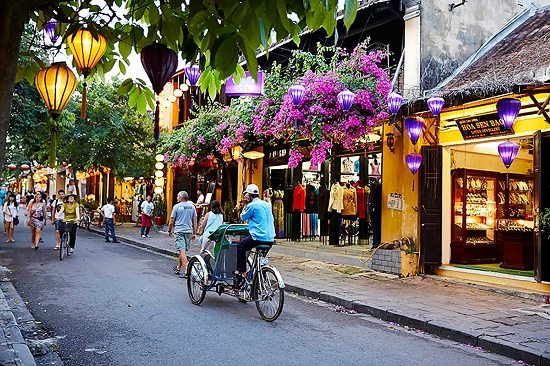 Getting around Hoi An ancient town
With Hoi An full day tour, you can explore many highlights in the center of ancient town and have a chance to come back to the past of prosperous Hoi An's commercial port hundreds of years ago. In Hoi An, you shouldn't miss out famous places such as Japanese Covered Bridge, Tan Ky Old house, Phuoc Kien Assembly Hall, Tran Family Chapel, old temples, etc. Those places will help you learn more about the history of Hoi An.
Walking in the heart of the ancient town, travellers will be immersed in the daily life of local people, from catching friendly vendors with many good street foods, visiting coffee shops, ancient houses selling typical products of Hoi An to enjoying must-try dishes of Hoi An cuisine.
Book now: Full Day City & My Son Tour price from $37
Exploring the traditional craft villages in Hoi An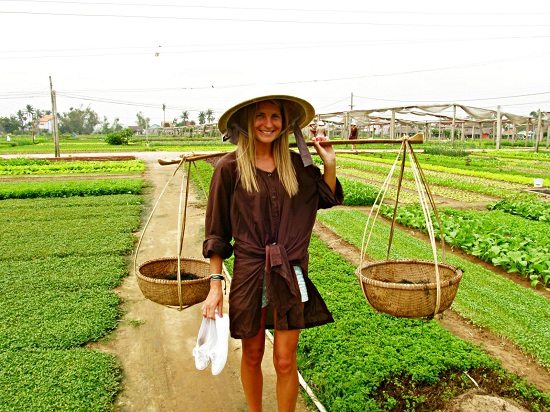 Tra Que herb village in Hoi An
If you don't know how to spend one day in Hoi An, exploring the traditional craft villages may be the best choice for you. The most favorite village of one day trip in Hoi An is Tra Que herb village which is located about 5km away from the center of old town. Thanks to the water source from Thu Bon river and advantageous topography, Tra Que has become the most famous village where a large number of herbs and vegetables are planted in Hoi An. In Tra Que village, you can try to be a farmer and do lots of amazing things such as digging in the garden, watering, harvesting and then learning the traditional ways of preparing and cooking Vietnamese food.
Besides Tra Que village, Thanh Ha Pottery and Kim Bong Carpentry Village are also worth a visit. These villages have existed for a long time and their products have been enjoyed by a large number of tourists.
Discovering Cham island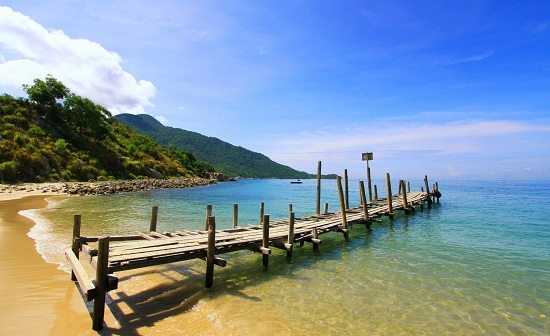 Exploring Cham island is the great experience if you don't know how to spend one day in Hoi An
Taking an about 45 minutes boat ride from the center of Hoi An ancient town, we will reach Cham island – an amazing place to enjoy beach activities and various marine ecosystems. Cham island is well known for the unspoiled island, clear blue beaches and stunning coral reefs. You have a chance to go diving for admiring underwater marine life, enjoy fresh seafood when traveling to Cham island. Besides, Cham island has many ancient architectures including Hai Tang pagoda, old temples and others.
Book today: Cham Island Explorer Full Day price from $40
Visiting My Son Holy Land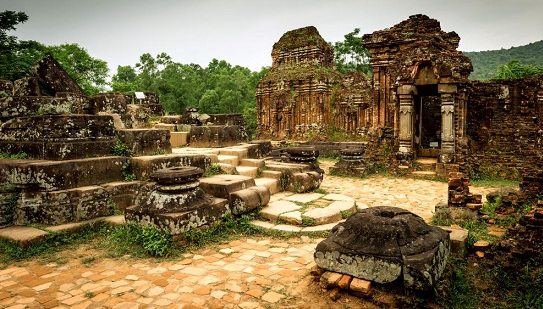 My Son holly land, Vietnam
My Son Holy land is well worth a visit if you don't know how to spend one day in Hoi An. As the religious and political capital of the Champa Kingdom, My Son is one of the most significant Cham site in Vietnam. The temples in My Son Holy land which were drawn spiritually from Hinduism and built with fired brick, stone pillars and sandstone bas-reliefs. Unlike what you are thinking, My Son left today are just groups of small towers simply dotted throughout the forest, but these temples still have spiritual meaning to local people. Day tours in Hoi An are very cheap and they are the best way to see My Son. Don't miss out and get there early.
Please feel free to contact us! Chat with us if you have any questions!
---