Are you looking for prestigious airlines in Vietnam, which will be your main transport means between travel destinations of this S-shaped country? To have an awesome Vietnam tour or holiday, Vietnam Airlines, Jetstar Pacific Airlines, and Vietjet Air are absolutely top choices.
Vietnam Airlines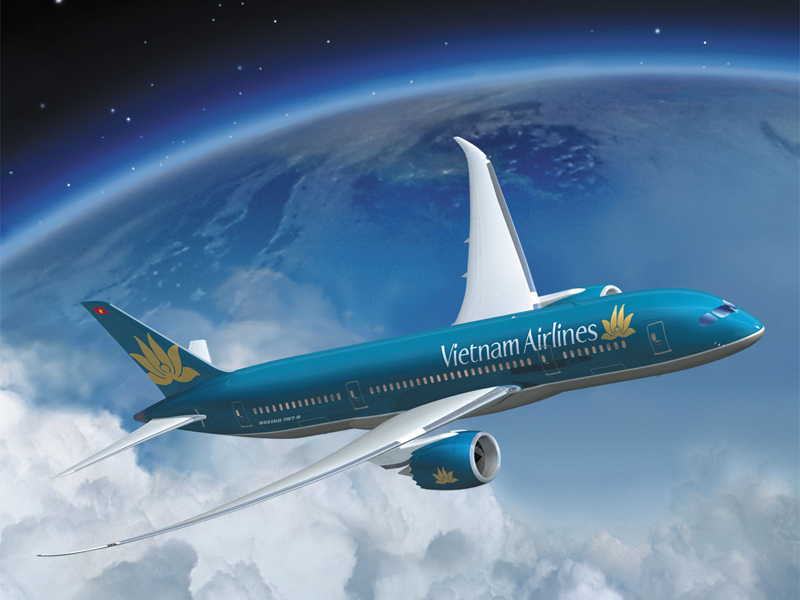 Vietnam Airlines is one of the prestigious airlines in Vietnam
Vietnam Airlines is listed in the group of top prestigious airlines in Vietnam because first it has a low number of bad records concerning safety issues. Since 1997 there has not been any fatal incident while the crew has always been well trained and improved ever since. It is known that the recent incidents are just related to emergency landings caused by some technical problems or jokes about setting bombs in the planes. According to the data of the Aviation Safety Network, there have been 6 occurrences from Vietnam Airlines, and just two were relevant to fatalities. As for the jokes about bomb threat, the Vietnamese law is really serious about this matter.
Supposed to be a prestigious Vietnamese national airline, Vietnam Airlines operates shorter-haul flights indeed high-quality compared with other famous national airlines like Air France or Cathay Pacific. Currently, the longest route this airline operates is to Paris and London from Vietnam. Thanks to its reputation, Vietnam Airlines was given an honorable award from the International Air Transport Association (IATA): the Operational Safety Audit Certificate.
Jetstar Pacific Airlines
Jetstar Pacific Airlines
Referred to as a domestic Vietnamese airline that has operated in 2007, Jetstar Pacific Airlines is owned by Qantas Group and Vietnamese Investors. At the beginning, Jetstar Pacific Airlines was known as Pacific Airlines, but later thanks to a successful contract between this airline and JetStar Airways, it has become Jetstar Pacific Airlines like nowadays. The airline aims at the market of those who prefer low-price airfares, so it is gradually the top choice of a large number of passengers. Currently, there are flights to various tourist spots in Vietnam from Jetstar, such as Nha Trang, Da Nang, Ho Chi Minh City, Hanoi, Hue, Da Nang, Vinh, and Nha Trang.
What has built the Jetstar's reputation is that it has not involved any accident. Nevertheless, in 2007, the airline's maintenance system for the flights' safety and quality, which did not meet the standards was exposed. After this scandal, everything was over, and the maintenance system was replaced by the effective and brand new one. Therefore, it is surely one of the prestigious airlines you can put your trust in when you experiencing Vietnam tours and holidays.
Vietjet Air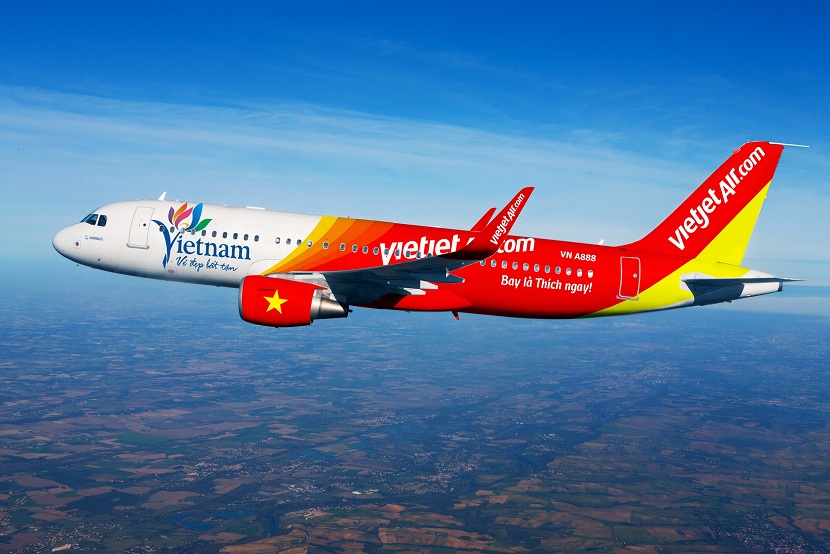 Vietjet Air
Despite establishing its business and becoming the fourth Vietnamese airline in 2007, Vietjet Air officially operated the first flight in December 25th 2011 because of some postponements and unexpected changes. After a few years of operation, Vietjet has be more and more reputable and intend to increase up to 3-5 aircrafts each future year to serve different routes which are both domestic and international. Especially, there was only one scandal involving the flight's safety with no fatality and injured in 2013. Just like Jetstar, Vietjet has a tendency to offer flights at the low price for passengers, so it is actually great for any traveler who has a plan for Vietnam tours and holidays on budget. Sometimes, you can also find the shocking airfares from this airline when it starts promotional campaigns with different routes.
---