Wish to travel around Vietnam by train for getting the most stimulating experiences during your Vietnam day trips or Vietnam tours and holiday? Then, don't hesitate to see where to buy the tickets and tips for smoothing your train here.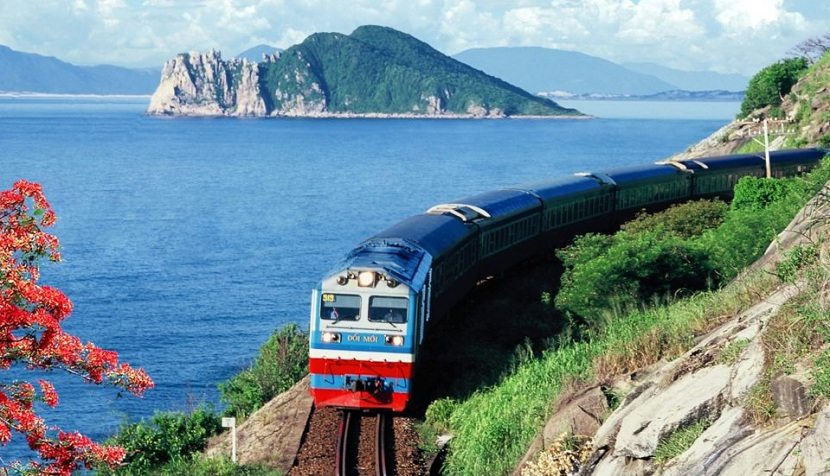 How to travel around Vietnam by train
How and where to buy ticket
Getting tickets at railway stations
Travelling by train is also very absorbing as you can peer into the natural charm of Vietnam during the journey. Then, are you wondering which railway stations you can come to buy the tickets? Let's see!
In case that you are staying in Hanoi capital, Hanoi Railway Station is exactly where you are seeking. Situated at located at 120 Le Duan Street, Cua Nam Ward, Hoan Kiem District, the station is the head of five railway lines to various provinces through Vietnam. For tourists who intend to travel around Vietnam by train from Ho Chi Minh City, where they can get the train tickets is Saigon Railway Station at No. 1 Nguyen Thong Street, Ward 9, District 3; it is the largest and most crucial part of the Vietnam's railway system.
Booking online
It will be more convenient to book train tickets online at dsvn.vn. This is the website of Vietnam Railways in both Vietnamese and English. Just hit the English flag at the top corner of the right side, and you can see instructions on how to book online. On the website, there is a wide selection of ticket types and destinations, and it is easy to complete the booking process.
Booking at travel agents
While you are not familiar to booking online at the website of Vietnam Railways or convenient to come to railway stations, travel agents in the proximity of your hotels are utterly perfect choices. At the backpacker area in Ho Chi Minh City, dozens of travel companies or travel agents are scattered along streets and probably offer the train tickets at the reasonable price.
Classes of travel on train
Hard seat
Hard seat is described as a hard wooden bench serving one or two passengers; it is quite uncomfortable to have this seat. That is the reason why it is widely known as the cheapest train class.
Soft seat
While soft seat is surely comfier than hard seat, it is not denied that it is not good to sleep in. Not all cabins with the soft seat include air-conditioners; it depends on the price and service quality of such a train.
Hard sleeper
It will occur to you that hard sleeper is a wooden plank to sleep, won't it? However, the exact information is that the sleeper is a thin hard mattress, great enough to experience a night train.
Soft sleeper
Of course, not all people immediately choose soft sleeper for their travel around Vietnam by train, even though it is extremely comfortable and perfect. The reason is that the ticket is very expensive the same as a flight at the same route.
Tips for travelling around Vietnam by train
Consider soft sleeper as you give a damn about the price and just wish to experience this service in Vietnam.
Confirm all related information about the ticket you got online with the clerk as it is probably wrong.
Bring some food with you during the journey.
Ask your hotel to purchase a train ticket for you if you don't have much time.
---