Perhaps, one of your concerns when making a decision to experience your holiday in Vietnam is how to buy and use SIM Cards in Vietnam. It's not easy to do that but you, an international traveler will need some guidance to smooth your Vietnam day trips for sure.
Mobile Networks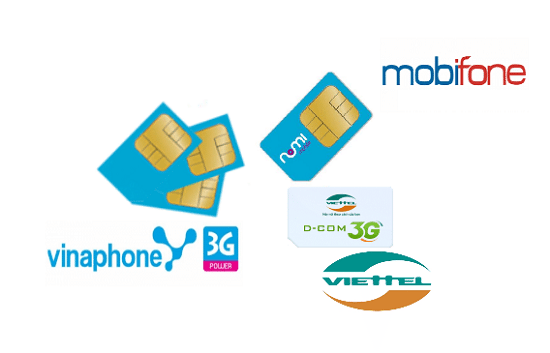 Viettel, Mobifone and Vinaphone are three popular mobile networks supplied in Vietnam
At the present time, there are eight mobile networks supplied in Vietnam, consisting of Viettel, Mobifone, Vinaphone, Vietnam mobile, BeeLine, Indochina Telecom, S – Phone, and EVN Telecom.
Technologies which are supposed to be rather common are GSM with 900/1800 MHZ frequency, utilized by Mobifone, Viettel, Indochina Telecom, Vinaphone, and Vietnam mobile and CDMA, utilized by S-Phone and EVN Telecom. The last mobile network (BeeLine) makes use of eGSM – the new technology or external GSM (850MHZ frequency).
Although there are many mobile networks like above, it is known that the ones serving the largest number of clients are Viettel, Mobifone and Vinaphone due to their best quality services.
How to Buy and Use SIM Card in Vietnam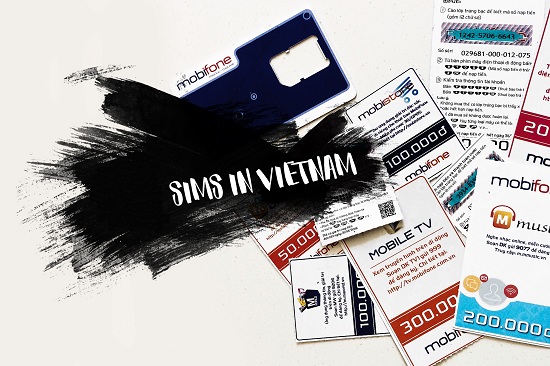 How to buy SIM Card in Vietnam
For foreign travelers to Vietnam, it is amazing that they will not only find it easy to use SIM Card, but mobile telephoning and internet here are extremely cheap. SIM cards are sold at lots of small shops, stalls, and booths along streets or at the airport. Besides, when you are staying at your hotel, you can ask the staff to tell you the way to the nearest telecommunication shops. Therefore, there is nothing you must be anxious about how to buy SIM Card in Vietnam. After you pick out a SIM card, the associate at the shop will help you cut and install it into your phone. Keep in mind that Viettel, Mobiphone and Vinaphone occupy over 90% of the mobile market in Vietnam and have the specific reputation, so they are recommendations to you. Further, it's strongly advised that you ought to carefully check whether the phone works or not before leaving from the shop.
As for setting up 3G which is useful for looking for destinations in Google Maps or accessing social networks like Twitter, Facebook, etc., you will follow the procedure of your selected mobile company. Basically, you will have to send a message e.g. "GPRS ON" to a certain network number (for example 888) and then adjust some settings on your phone. However, don't get worried about the complicated procedure as most mobile stores will support you in setting up 3G.
Information about Usage Rules
First of all, you should know how much calls or a text messages cost. In fact, there are some price differences between mobile companies, but not much:
A phone call to the cell phone of another network: about VND 1,800/minute
A phone call to the cell phone of the same network: about VND 1,300/minute
An international message: about VND 2,500
An international phone call: about VND 4,000
Second, there are many type of pre-paid SIM cards like VND10,000, VND20,000, VND50,000, VND100,000, and VND200,000. For some special days, you will grab bonuses from using the pre-paid SIM cards; for instance, with a VND200,000 card, your balance can be up VND300,000 (extra 50%).
Another beneficial thing about mobile networks in Vietnam is that you can check your balance for free by dialing *101#.
Book now: Cao Dai Temple – Cu Chi Tunnels (full day trip) price from $31
---