The article is a way to save your time on searching for the best beaches to experience in Hue. Believe it will help you decide which trips are worth their weight in gold for your Vietnam beach vacation?
Lang Co Beach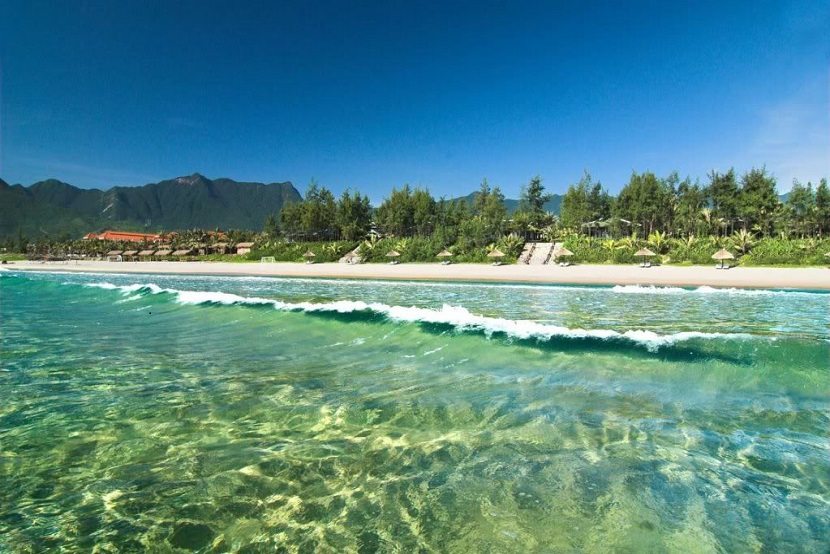 Lang Co beach
Positioned 70 kilometers to the south of Hue City and 20 kilometers to the north of Da Nang City, Lang Co Beach is well known as one of the Vietnam's attractive beaches with the palm-shaded white sand and a striking lagoon. Exactly, the beach is a stunning stretch of 10km coastline with the turquoise water. The peak season is from April to July when the weather is warm and ideal for both domestic and foreign travelers to experience a day trip in Hue. Apart from relaxing or walking at the beach, there are also other water activities, such as swimming, fishing, and snorkeling. Further, don't forget to taste brilliant local specialties which definitely tantalize most gourmets like you.
Thuan An Beach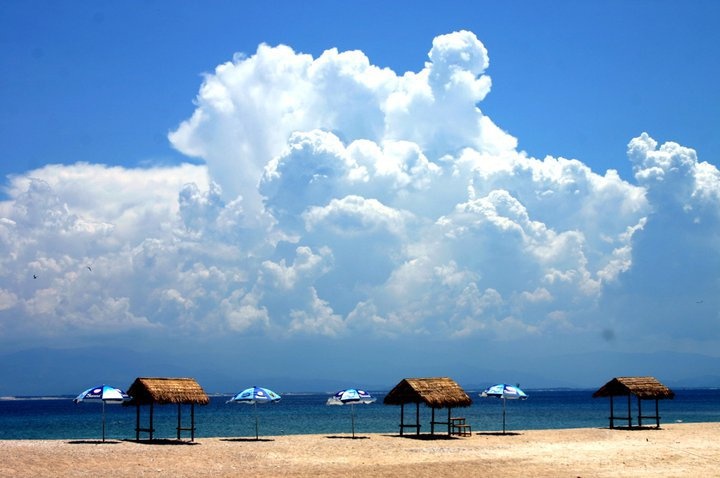 Thuan An is one of the charming beaches in Hue, Vietnam
The Thuan An Sea is where the Huong River approaches Tam Giang Lagoon and then empties into the East Sea. Just 13km to the east of Hue Imperial Citadel, it has been ranked the Hue's 10th most beautiful sense by the Thieu Tri King. The Thuan An Beach in Hue of the 12km coastline with cool water and just 10 minutes by bike away from the city center is a wonderful place for a Vietnam beach vacation. Although it is seemingly the potential for the tourism development, it is fortunately kept unspoiled for those who are fond of the intact natural beauty and wish to escape the stifling city center. Just with a few shacks, you can freely submerge into the calm and spectacular setting of the beach.
Canh Duong Beach
Canh Duong beach
Following National Highway 1A to the South and 70 kilometers from the Hue City is Loc Tien Commune (Phu Loc District); at this point, turning left and you will approach Canh Duong Beach. It is easy to get in the spot as it is next to Chan May Port of Vinh Loc Commune. It is great to witness a 8,000 meter coastline of soothing white sand fringed by green casuarina, and the sapphire-like seawater color will please your eyes a lot. All of those features will make up a poetic miniature among nature. Forget about the high-octane ambiance of the city, a trip to Canh Duong Beach in Hue will throw you into a wonderful land where you can relish the fresh air and untouched beauty of the coastline. Keep in bear that delicacies from seafood are also highlights of the trip.
Book now: Hue Da Nang Hoi An Beach 4 days price from $121
Vinh Thanh Beach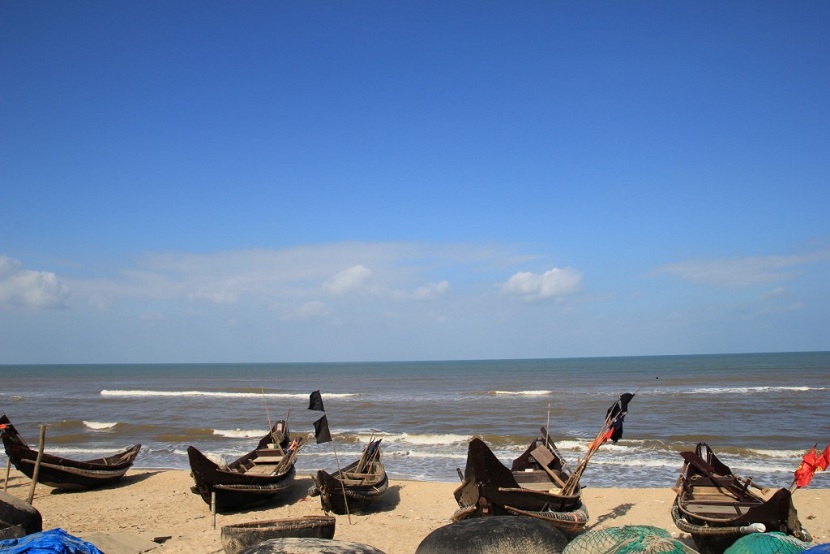 Vinh Thanh beach
Another breathtaking beach in Hue is Vinh Thanh, 30km to the southeast of the Hue City. With a fabulous setting of blue sky, white cloud, playful waves, bouncing foam, soothing sand, and clean water, the beach is seemingly indispensable to any Vietnam beach vacation. In addition to advantages of this Hue day trip, the good traffic on the way to the beach and fresh seafood will contribute to the increase in the number of travelers to this destination in the summer holiday.
Ham Rong Beach
Located beyond Tam Giang Lagoon of Vinh Hien Commune, Ham Rong Beach is an ideal beach destination which anyone, if having experienced there, always wishes to come back. Although Ham Rong is not famed enough, compared with Lang Co Beach, Canh Duong Beach and Thuan An Beach, the seascape and landscape there are extremely poetic and magnificent as there are carpets of a dense jungle embracing the beach, looking like a seductive painting. An impressive point is a stretch of massive rock formations, adorning the painting. It is interesting to have such a trip!
---