There is no doubt that Europe cities are dreamy travel destinations of many travels in the world due to their luxury and splendid appearance, but another more wonderful ideal is that they should start the trip to Southeast Asia and especially Vietnam if there is problem with their pockets. It's actually a frugal approach to one of the must-visit countries in Southeast Asia as spending one day here is not expensive than the cost of a hostel single bed in Paris. There are other reasons why Vietnam is the backpacker's paradise. Come on! Vietnam with many exciting experiences is waiting for you ahead!
Traveling to Vietnam is for people with a tight budget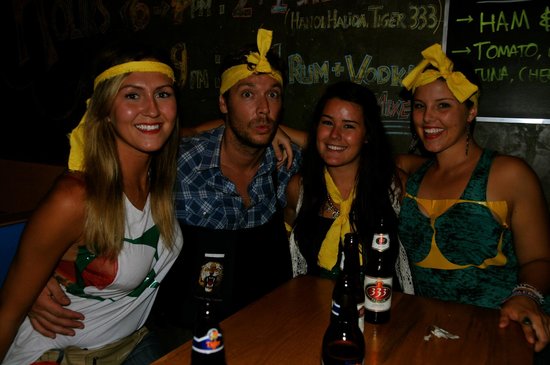 Traveling to Vietnam is for people with a tight budget
A Vietnam package tour with many amazing experiences will be a meaningful memory in your life, and what you may love the most is the cost of this journey. In many areas of Vietnam and even large cities, you can easily find a convenient private room with just with $10 per night, consisting of TV, a small fridge, a bed, wifi, and an air conditioner. Furthermore, you can spend $10-15 on having breakfast, lunch, dinner, and even snakes for a whole day. It will not cost you much as you take daily tours to explore large cities, like Ho Chi Minh City, Hanoi Capital, Dang Nang City, and others.
A great diversity of cuisine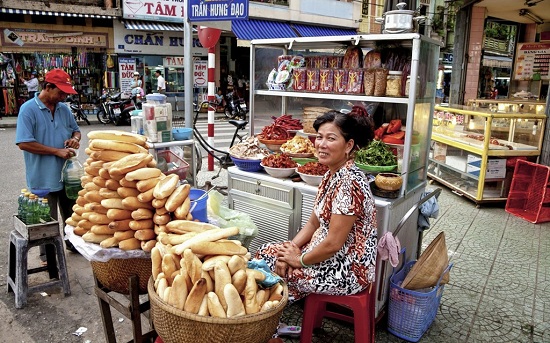 A great diversity of cuisine in Vietnam
Coming to visit Vietnam, you will definitely find it very difficult to resist a variety of traditional Vietnamese dishes as well as fascinating street food, such as pho (noddle soup with beef or chicken), goi cuon (spring rolls), com tam (broken rice), bot chien (Vietnamese fried rice flour cake), banh trang tron (rice paper salad), goi kho bo (green papaya salad with beef jerky), sup cua (Vietnamese crab soup), banh mi, etc. The dishes' unique flavor and how they are garnished will amaze you a lot; that is the reason why you should not lose out on the chance to set foot in Vietnam.
The paradise of romantic and imposing beaches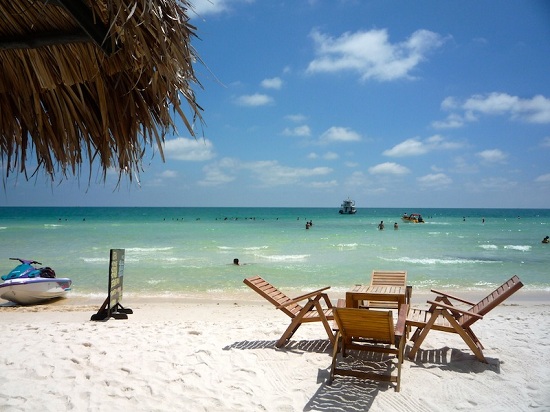 The romantic beaches is one of the reasons why Vietnam is the backpacker's paradise
Nha Trang, Da Nang, Phan Thiet, Phu Quoc, Con Dao, Hoi An, and Quang Ngai are travel destinations where you can discover the most beautiful beaches of Vietnam. There is nothing more wonderful than immersing yourself into turquoise water and pleasurably play with gentle waves on the sea. Another choice is that you can lie on the beach with a glass of cocktail next to you in order to revel in poetic and romantic seascapes. It's so cool!
Book now: Phu Quoc Island: Rest & Recreation 4 days price from $387
Fantastic historical sites
Vietnam is the backpacker's paradise if they wish to explore fantastic historical sites, which bring them the special look about the Vietnam's history. Some of those will attract them to Vietnam, such as My Son Sanctuary, Hue Monuments, Hoi An ancient town, and so forth.
Culture features in abundance
Water puppet in Vietnam
Vietnam is rich in culture because it includes 54 ethnic communities and varies in each one, so it's sure that Vietnam is the backpacker's paradise. With a Vietnam package tour, everything related to culture will open your mind; you will have a new outlook on traditions, fashions, language, lifestyle, customs, and beliefs of all ethnic communities in Vietnam from the South to North, and from the water areas to center highlands.
Book now: Enjoy Sightseeing by Cyclos Water puppet show & Saigon Dinner cruise price from $38
Hospitable locals
Vietnamese people is beautiful and friendly
Vietnamese have a good reputation for friendly and lovely characteristics; you will be welcomed by their shining and generous smiles. Especially, when you spend time on rural areas of Vietnam during Tet holiday, hospitable locals will be very happy to invite you to their houses and treat you a warm meal. They are willing to take you around their villages for sightseeing.
Read more: 7 things you should know before you visit Vietnam
---