Top 5 things to do in Ho Chi Minh City at night never fail to please fans of nightlife activities. It's sure that you will find your journey to Vietnam more compelling when trying those experiences.
Dinner Cruise on the Saigon River
Ho Chi Minh or Saigon is labeled as a vibrant city that hums day and night, so it's hard to find out some moment when it's actually calm and quiet. Especially, the city appears more hustling with the coming of night. For those who would like to stay in a haven for serenity yet witness the high-octane prospect if the city, a dinner cruise on the Saigon River is clearly a case in point.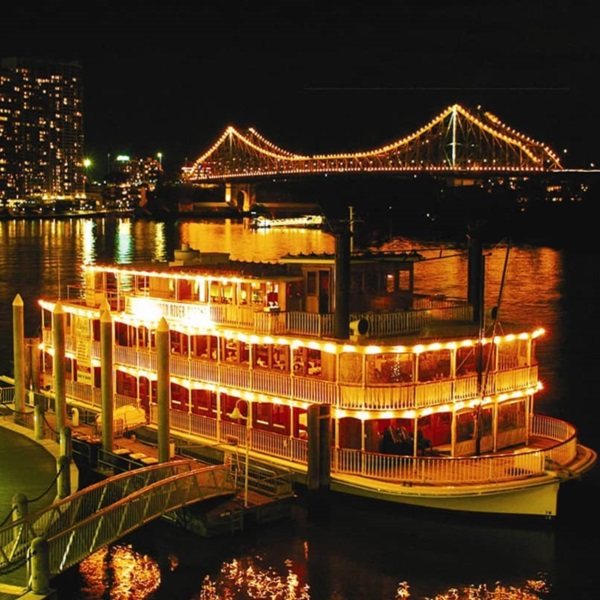 Well, ever wonder what's excellent about that choice? Yes, the answer is first related to the space to experience. You'll find yourself get onto a traditional-style junk with attractive and unique design on it, leisurely cruising on the calm river. It's like a the spacious elegant restaurant on the boat for you enjoy its culinary delights. They'll serve you with the Vietnamese or the Occidental cuisine, depending on your favorite. While taking in a warm and great dinner, also get a superb view of the energetic city from the junk. There is no doubt at all that dinner cruise on the Saigon River is definitely a fantastic thing to do in Ho Chi Minh City at night.
Traditional Water Puppet Show
The showtime of Traditional Water Puppet Show is often around 6:00PM. Hence, it's great to have this experience before you join other activities at night. The water puppet show is hosted at Golden Dragon Theater – 55B Nguyen Thi Minh Khai Street or Rex Hotel – 141 Nguyen Hue Street, right in the heart of Ho Chi Minh City. It's not hard at all to find out those venues.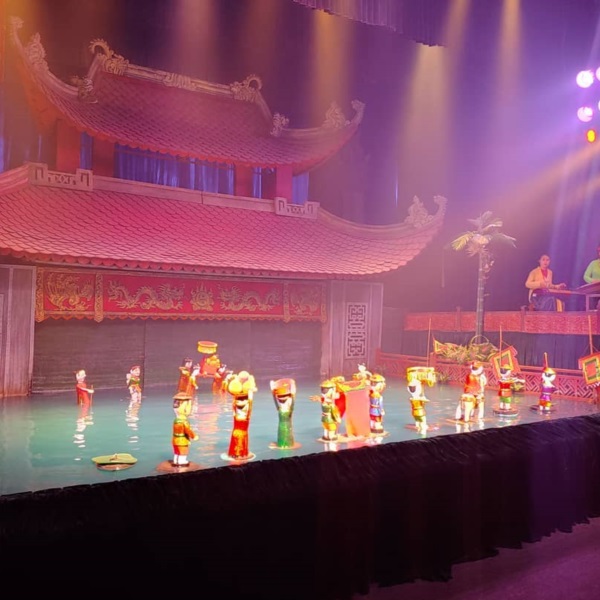 Water Puppet Show is referred to as a traditional art form entwined with the long-standing culture and spiritual life of the Vietnamese people, especially those in the countryside. Nowadays, the rise of social media entitles more and more people to know about different cultures of many countries in the world, so they also have some ideas about the puppet show before directly experiencing it.
In fact, the show is first described as a pool of water with the stage being the water surface. Decorations on the stage look traditional and often include a screen portray the story's setting. Puppeteers behind the screen cleverly control long bamboo rods and string mechanism so that puppets move after the flow of the story.
The smart combination of puppets' moves, folk music, and details of the story told forms a really brilliant performance on the water stage. Although there is no English version or translation during the show, it's easy to understand by eye-catching images and cute moves of the puppets. Then, you ought not miss out this nightlife experience in Ho Chi Minh City.
A O Show
While Water Puppet Show is telling you some story about the life of Vietnamese people in the past through wooden puppets, A O Show brings another different experience. This is a live show where dancers, artists amaze the audience by their phenomenal performances. It's no exaggeration to say that A O is a perfect mix of acrobatic dances, contemporary dances, circus, and folk music, light, and theatrical visual art, all which trace the Vietnam's urbanization from the rural life. Such a quintessential blend unintentionally forms a unique stage language, even though no artist says anything. It deserves one of the top 5 things to do in Ho Chi Minh City at night.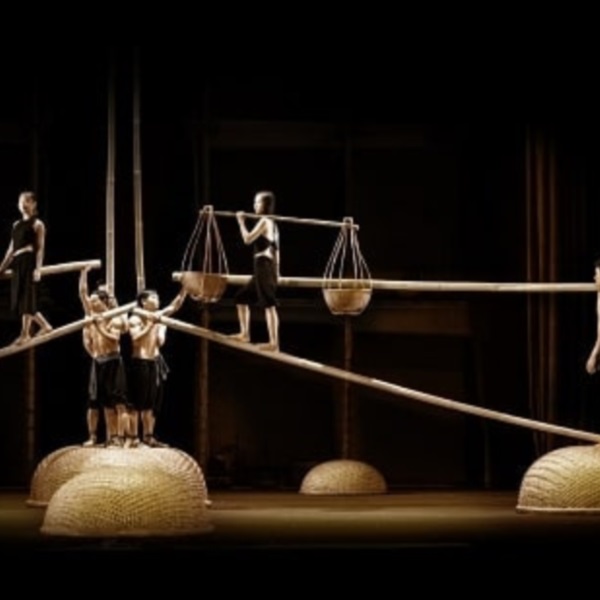 Saigon Opera House is where A O Show is hosted; one of the elements appealing to the audience is the venue's architecture. The opera house looks like a majestic palace, especially when dark covers the sky. This activity is often combined with dinner cruise to make up an excellent night tour for those who are fond of nightlife experiences in Ho Chi Minh City.
Bui Vien Walking Street for drinking beer
Bui Vien Walking Street, aka the Saigon backpackers' area is most pulsating on weekend nights; travelers and locals often come for beer, live music from free singers or many other entertaining activities. Compared to Nguyen Hue Walking Street, Bui Vien appears more chaotic, but it will be an unforgettable experience for guys chasing after the life full of activities.
Rambling along the street, you will realize many non-Vietnamese people and locals sit in stalls, bars, restaurants, or clubs at two sides to savor the ambiance. They can have beer, cocktails, or wine while shooting the breeze. Additionally, street food stalls are ubiquitously found inside the area; there is a wide selection of grills to enjoy with the drinks. It's cooler than ever. It's possible to affirm that Bui Vien Walking Street is a cosmopolitan atmosphere to play hard if you are looking for top things to do in Ho Chi Minh City at night.
Rooftop Bars
There is no denying that rooftop bars are the best spots to gain panoramic views of a city. That's why kicking back at those bars one of the indispensable things to do at night for a visit to Ho Chi Minh City. The city at night is always illuminated by lights and vibrant activities. From above you can observe the whole city to see how ravishing and seductive it is. Have a glance at the following addresses if you get excited at such rewarding experience.
Saigon Saigon Rooftop Bar – 19 Lam Son Square, District 1
Chill Sky Bar Saigon – AB Tower Saigon, 76A Le Lai. District 1
Rex Rooftop Garden at Rex Hotel Saigon – Rex Hotel Saigon, 141 Nguyen Hue Street, District 1
Level 23 Wine Bar at Sheraton Saigon Hotel – Sheraton Saigon Hotel & Towers, 88 Dong Khoi, District 1Sheraton Saigon Hotel & Towers, 88 Dong Khoi, District 1
Glow Skybar Saigon – 93 Nguyen Du, Ben Nghe, District 1
The View Rooftop Bar at Duc Vuong Hotel – 195 Bui Vien Street, Pham Ngu Lao, District 1
EON Heli Bar at Bitexco Financial Tower – Level 52, Bitexco Financial Tower, 2 Hai Trieu, District 1
---