Vietnam is known for beautiful and diverse scenes, and many international travelers said that whenever they think of it, Mui Ne beach comes first in their mind. Sure enough, there are sand dunes here, making the place full of surprises. It's also a serene spot where visitors can spend the whole day viewing almost everything they wish. So what to do for a visit to Mui Ne Beach?
Kitesurfing in Mui Ne Beach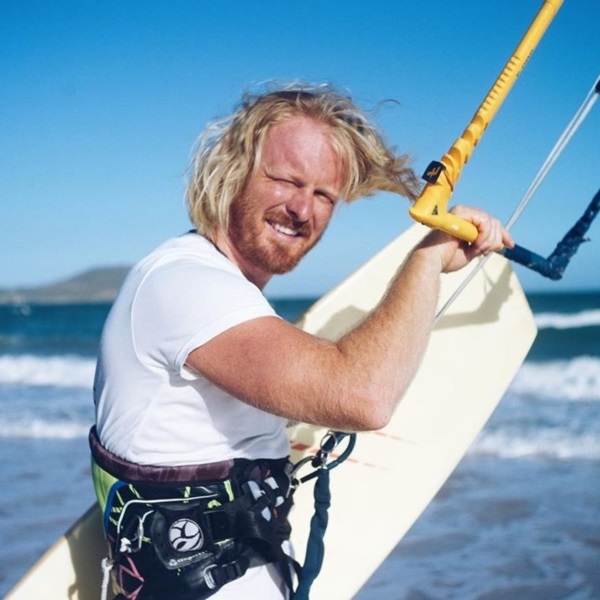 It's undeniable that Mui Ne has always been a vast paradise of all kitesurfers, where you can freely compete with the onshore winds. Just get into the adventure once visiting Mui Ne beach, which is always on the top of the list we recommend for all travelers.
In fact, there are many chances for you to learn this activity because the Vietnamese have classes for that, ranging from the lowest to the highest levels at different prices. So find a class with a good instructor to save your money and keep you safe while doing this. And be aware that there are a lot of amateurs on the beach, so do not risk your life due to their cheaper price.
Like other beaches in the world, Mui Ne indeed owns some unique bays to kite from, which probably makes your whole trip more special.
And now you've already known where to go in Vietnam, right? Go to rip it up on Main Beach of Mui Ne, which is said to own the safest conditions for your kitesurfing. For the other regions, you won't ever have a chance once crashing the kite there.
Strolling through the red sand dunes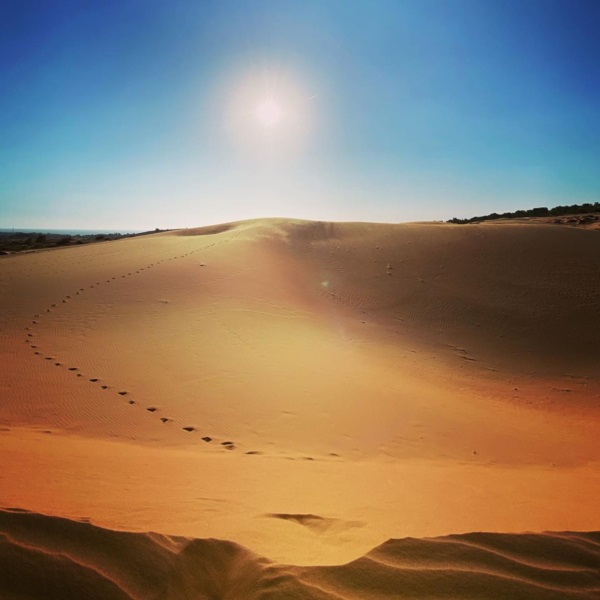 What do you know about these dunes? As their name suggests, the dunes are covered with a reddish-brown color that just makes them so popular in the eyes of the foreigners and photographers. Despite the fact that they look tinier than white dunes, the red sand dunes are said to be much easier to reach for. So what kind of activity would you love doing here?
Let's ride down the dunes, which is a pretty fun thing do. However, according to the locals, it's a challenge for visitors to know where will be the best place to do that. That's because the sands often shift from one season to another. Therefore, we suggest you see around and look for the dry sand dunes, which are more fun to sled on.
Well, for the safety, you're given a plastic sled once arrival at the sand dunes, especially if there are women and kids. So sledding on red sand dunes is a good idea if you're searching for a little bit of adrenaline. Or feel free to stroll through the sand and get a quick glimpse of the pretty views.
Lastly, it's best to visit the dunes earlier in the morning or late afternoon since the sand will be quite hot during that time. Bring lots of water.
Visiting the white sand dunes of Mui Ne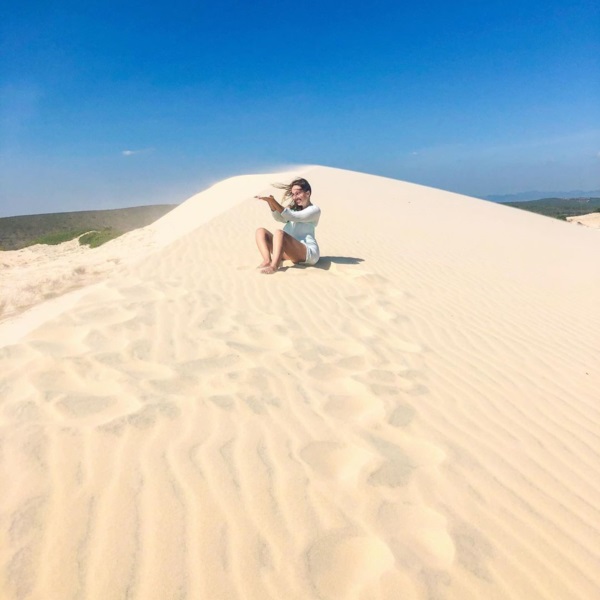 Without a doubt, the White Dunes are just one of the worth-to-see sights when you travel to Mui Ne Beach. It's by far the bigger dunes and widely known by locals here. There will be some little stands here that mostly sell food and drinks to every visitor in the region. Also, you might encounter the pine trees that provide you with enough shade.
Take a tour to the white sand dunes, which just costs around a few dollars, but it's sure that nobody would reveal to you when to arrive at these dunes and right before the sunrise, you need to pay an extra $10.
It's for a drive across the white sand dunes to the perfect sunrise-viewing site. If you're interested, don't miss renting a four-wheeled ATV to climb up these dunes. It generally takes one hour for a drive from Mui Ne center, and it's just worth your expectation.
Going to Fairy Stream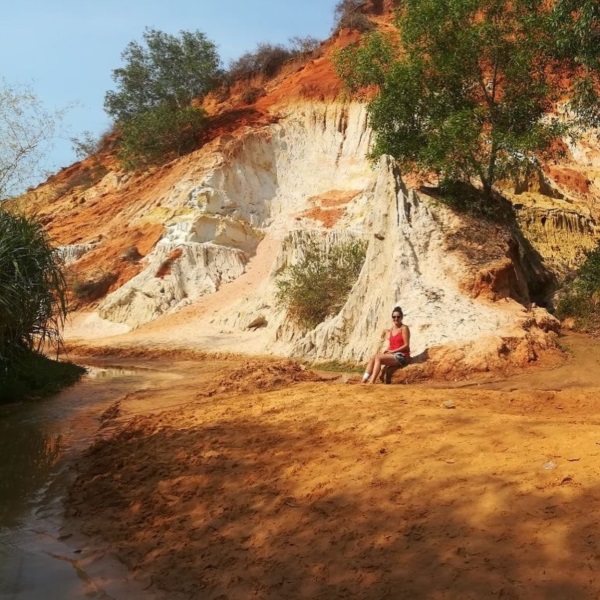 Known as one of the most popular attractions of Mui Ne Beach, Fairy Stream won't ever let you down at all. If it's still new to you, you might not know what to expect from it – may be a stream with fluttering fairies? Nope, but it's such an enjoyable experience and a big surprise since the Fairy Stream took us to another paradise.
One side of the stream is covered by the lush landscape while another side is filled with the sand dune. It's also a beautiful view of a large field of verdant trees, flowers, and coconut palms.
The entire sight is ideal to take some pictures before coming back home, but more than this, it looks like a miniature of Cappadocia and the Grand Canyon. It's quite appealing to look at, and you just want to climb up to the top of the dune as a kid. Most people are driven to take off the footwear and go through the water to the Fairy Stream since the shore maybe a bit hot to step on.
Chilling out at the Dragon Beach Bar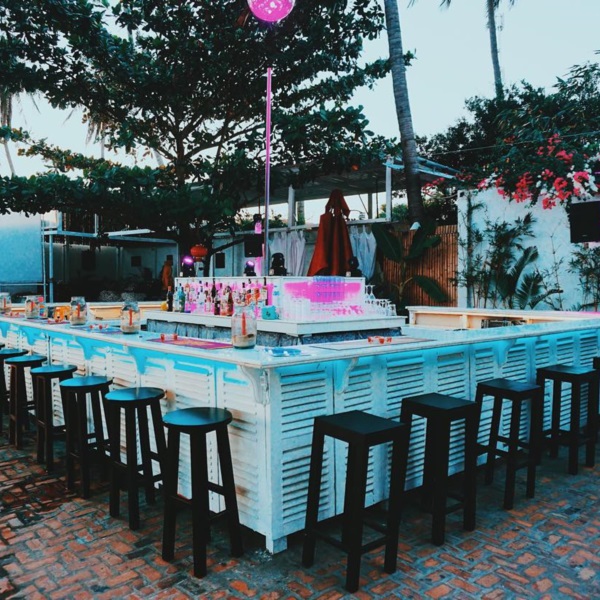 Don't miss Mui Ne beach, where is lined with so many choices to make, from bars to restaurants. Let's go for a drink in the hand, or enjoy a plate of the freshest seafood right in front of you. One of most people's favorites will be the Dragon Beach Bar where you could find daybeds, shisha pipes, a swimming pool, and the greatest DJs playing the vivid tunes at the beach.
Don't miss watching the nice sunset once setting your foot on here, or simply listen to the waves that are constantly crashing against the shore from far away. The bar opens every day and usually features a roomy nightclub. Guests tend to relax here after a long day discovering Mui Ne Beach before heading to the air lounge area.
---