Are you looking to cruise the mighty Mekong River in style? Or you are planning to cruise the lower Mekong River from Ho Chi Minh straight to Siem Reap and also to visit most remote villages that are within Mekong area. If these are what you want you are not to border again as TNK Travel is ready to make that a reality. Yes, you are going to enjoy your Cambodia Mekong cruises in a grand style when you contact this wonderful travel company for their service.
Enjoy Your Cruises to Most Remote Villages and Markets in Mekong with TNK Travel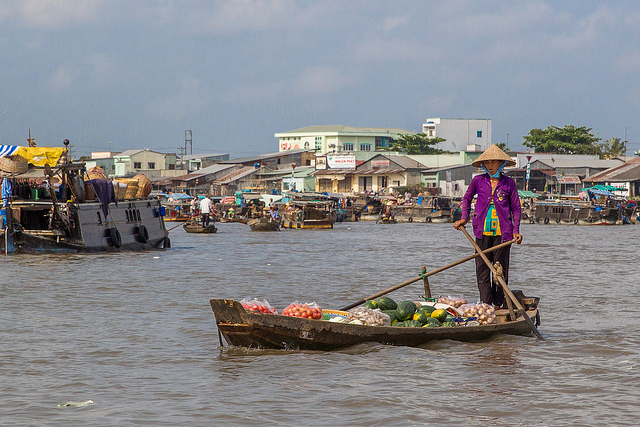 There are lots of wonderful and good to see remote markets and villages which you will stand chances of visiting through your cruises in Mekong Cambodia. Your cruise in this wonderful city will be great if you allow this wonderful travel company to render their service to you. They are ready to give out everything in them in order to ensure that you enjoy every bit of your cruise. You can take pleasure in group excursion in a well deigned traditional water boat which will add to your pleasure and excitement.
Contact TNK Travel through Their Website for Amazing Mekong Cruise Experience
In order to make it easier to contact this wonderful travel company mentioned above, they have made their fast running and easy to access website address available online. For that reason, what you need is your internet device and you can link up with them through TNK Travel .  They are ready to respond to you at any point in time when you contact them through this wonderful website.
What You Need To Know about Mekong River Cruises
The Mekong river cruise is the easier way to tour round the entire Vietnam and Cambodia. This wonderful river flows through Cambodia and Vietnam and it ushered in breathes of life into most remote communities and other enormous villages that lie along the bank. Through this wonderful river you can easily get to the Angkor temple which is one of the ancient temples in Cambodia. So, you will definitely enjoy wonderful Mekong cruising experience when you embark on your cruise with TNK Travel.
Enjoy the Look of the South East Asia through Unbelievable Mekong River Cruise
You will certainly enjoy fantastic cruises in Cambodia Mekong through the perfect and reliable service rendered by the travel company mentioned in this article. Simply by contacting this wonderful travel company through TNK Travel , you will not need to even spend huge amount of money for you to enjoy your cruise with them as they are ready to render their perfect service to you at affordable rate. They will enjoy that you enjoy your cruise with the best ship and water boat that is available in the Mekong River.
Experience Amazing Fine Dining Options in Mekong River Cruise with TNK Travel
There are lots of fantastic dining options you will stand to select from when you take your Mekong Cambodia cruise to the lower Mekong River. You will enjoy lots of enriching entertainment abode as well and unmatched service starting from the beginning to the end of your cruise.
Source: TNK Travel
---