To have a smooth journey to Vietnam for your holiday, currency exchange will surely be one of the matters of concern in which you want some advice. Unlike Cambodia, Vietnam is a country where no dealing in foreign currency is allowed, so it is crucial to get a certain amount of money exchanged for traveling here. Now, are you flying to Hanoi? If yes, where to exchange currency in Hanoi is probably what you are wondering. Let's read here.
Book now: Hanoi City Tour price from $36
Currency exchange booths at the Noi Bai airport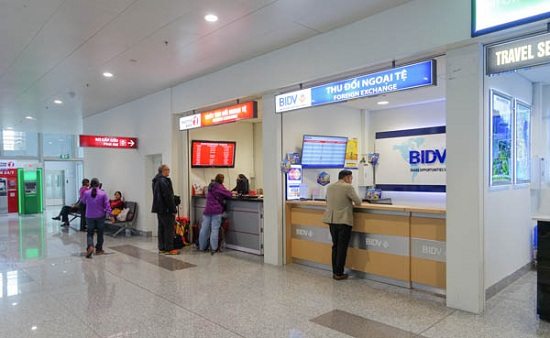 Currency exchange booths at the Noi Bai airport
It is supposed that the most convenient place for this practice is currency exchange booths at the Noi Bai airport because you will need some money for taxi services in case you arrive at night. Just go through the terminal, come to the arrival hall and you will see the exchange kiosks. Just ask the staff about currency exchange and they will help. Be mindful that there is no problem with the exchange rate here, but they will charge you a large transaction fee.
Local banks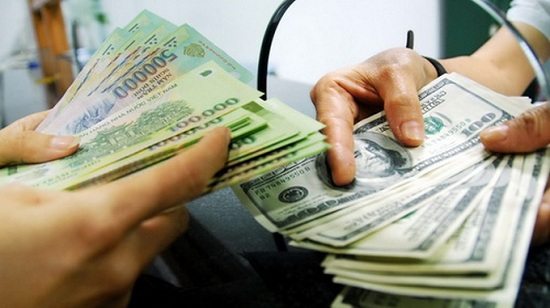 Local banks in Hanoi
It is clear that getting the best exchange rates requires you to use a local bank's services, and it will not be an exception when you arrive in Vietnam. After leaving the Noi Bai airport, you are probably transferred to the downtown area of Hanoi Capital. Along the way, there is a wide selection of small and big branches of reputable banks where the associates will help you make transactions related currency exchange. Some suggested banks you should utilize in Hanoi are HSBC, BIDV, Vietinbank, and Techcombank. Common currencies accepted to be converted into VND are JPY, USD, HKD, EUR, GBP, etc. The only thing probably annoying you is that you will be required to show your passport and take time to fill out a bank form.
Money Changers at Ha Trung Street
Bear in mind that converting you money at the black market (e.g. guest houses) should be avoided because you will get the worst exchange rate here. Upon traveling to Hanoi, you can ask some locals to enter money changers at Ha Trung Street, supposed to offer the best rate. A hint is to walk into more than 5 gold or jewelry shops (money changers) and ask them to show their exchange rate, which helps you find which one is the best currency exchange bureau. Although the exchange rate here can be slightly higher than that of the banks, and you are charged a certain fee, the procedure for converting your money and getting VND is rather easy and fast.
Book now: Ha Noi half day cyclo tour and water puppet show price from $40
---