Are you preparing for a Vietnam tour package, and especially a day trip in Hoi An is what you are due to aim at, isn't it? Then, this Hoi An travel guide will contribute to your good preparation whereby your journey is more excellent without your expectation.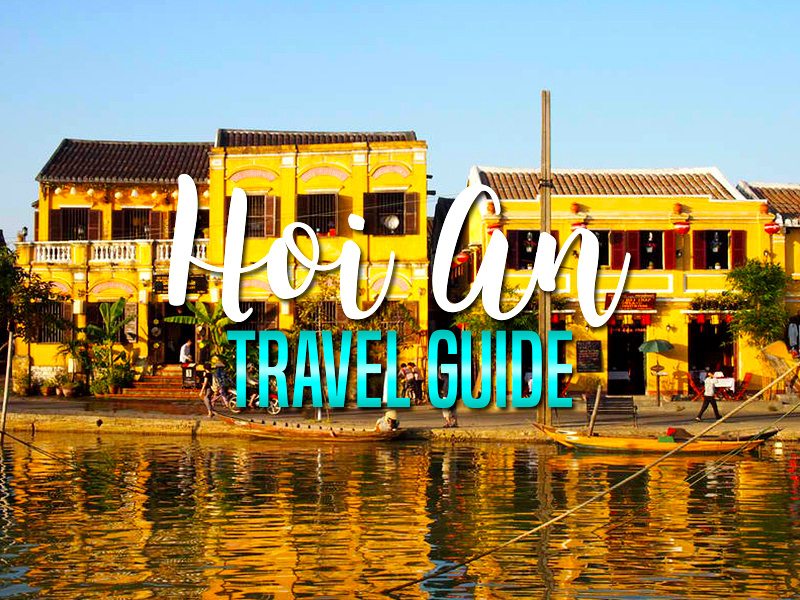 Hoi An travel guide on a budget
When to Visit Hoi An
Supposed to have the typical tropical climate of Vietnam, Hoi An is always warm at the average temperature of 28-29 degree Celsius. The climate of Hoi An is split into two seasons: dry season and rainy season; each of them carries specific features suitable for a Hoi An day trip. While the rainy season (September-January) is associated with heavy rain and sometimes occur with floods but less attracts tourists to the destination, the best time to visit Hoi An is the dry season (February-May) with warm sunshine and low humidity.
How to get to Hoi An
Get to Hoi An by plane
Getting to Hoi An by plane is obviously the fastest and most convenient way. The airport you will land in is Da Nang Airport where international flights are operated by VietJet Air, Vietnam Airlines, and some other international airlines. In case that you depart from Ho Chi Minh City or Hanoi Capital, domestic flights from Vietnam Airlines and VietJet Air are also offered. Upon arrival, you can catch a taxicab from Da Nang Airport to Hoi An Ancient Town with the fare of about USD22, or use the Hoi An airport transfer also with the professional service which just costs about USD20.
Get to Hoi An by train
For sure, there is no railway station found in Hoi An, but you will realize the nearest one is situated in Da Nang and offers the considerable number of daily trains from Ho Chi Minh City, Hanoi, Nha Trang, or Hue. Bear in mind that most hotels and travel agents can get a train ticket for you if you request. Railway station address: 202 Hai Phong Street, Tan Chinh Ward, Thanh Khe District, Da Nang City. Tel: + 84 511 375-0666.
Get to Hoi An by bus
In Hoi An, there are two bus stations (one at Hung Vuong Street and another at Le Hong Phong Street. From Hanoi Capital, Ho Chi Minh City and other provinces, you can still find buses to Hoi An, but you would rather visit Hoi A by plane or train, but bus as the bus drive is always a long journey which easily gets you tired.
Where to stay in Hoi An
There is a wide selection of accommodation hotels and homestays for your staying in Hoi An. Here, you are recommended to:
Riverside Garden Home: situated at No. 4 village, Thanh Tay Block, Cam Chau District. Tel: +84 936202033.
Hoi An Life Homestay: situated at 53 Pham Van Dong Street.
Green Field Hotel: at 423 Cua Dai Street. Tel: +84 510-863484.
Hoang Trinh Hotel: at 45 Le Quy Don Street. Tel: +84 510 391-6579.
Jolie Villa Hoi An Homestay: positioned at 14 Luu Trong Lu Street. Tel: +84-934-847788.
Flower's Homestay: at 39 Thai Phien Street. Tel: +84 98 315 0329.
Nhi Nhi Hotel: situated at 60 Hung Vuong Street. Tel: +84 510 3 916718.
Sunflower Hotel: at 397 Cua Dai Street. Tel: +84 510 393-9838.
Galaxy Homestay: at 464/5 Hai Ba Trung Street. Tel: +84-5103-864216.
See more: Hotels in Hoi An
Where to visit in Hoi An
Japanese Covered Bridge: built from the 17th century, this bridge is viewed as a sophisticated example of Japanese architectural culture. It also deserves one of the great structures to witness in Hoi An.
Fukian Assembly Hall: among remarkable architectural structures is Fukian Assembly Hall from 1697. With elements from Chinese architecture, the site is emerging as a rare marvel in Hoi An.
Tan Ky Ancient House: positioned at Nguyen Thai Hoc Street of Hoi An Ancient Town, Tan Ky will be a good place to visit. While Hoi An used to be the most high-octane trading harbor of Asia, the house presented a past thriving era of this land.
Cantonese Assembly Hall: located at 176 Tran Phu Street, the hall constructed in 1885 is regarded as a tranquil courtyard with ornate statues.
Tran Family Temple: lying at 21 Le Loi Street, Hoi An Ancient Town, Tran Family Temple dates back about 200 years.
Book now: Full Day City & My Son Tour price from $37
Hoi An's nearby hotspots
Apart from brilliant attractions in the center of Hoi An Ancient Town, listed above, you can experience a trip to nearby hotspots, such as Cua Dai Beach, An Bang Beach, Kim Bong Carpentry Village , Tra Que Herb village, Thanh Ha Pottery Village, and Cham Island. Each of those spots is expected to bring you the most authentic experiences about the beauty in culture, people, and scenery of Central Vietnam.
What to eat in Hoi An
Obviously, Vietnamese cuisine varies according to each region through the country, and Hoi An is where you will discover the specific aroma of the Middle. Some culinary delights you find it so hard to neglect are Quang noodle (My Quang), Cao Lau, Banh Beo, Hoi An Chicken Rice, Vietnamese Pancake, Banh Vac, Hen xao (tiny clams with crispy rice paper), Banh Mi, and Hoanh thanh (wonton).
Where to shop in Hoi An
There are plenty of things to shop for when you come to Hoi An, such as lanterns, tailored clothes, silk, and art galleries. Those items are considered as meaningful and valuable gifts you can give your family and friends after your Vietnam package tour.
Bach Dang and Chau Thuong Streets: lanterns.
Tan Phu and Le Loi Streets: tailored clothes.
Tan Phu Street: art galleries.
Phan Chu Trinh and Nguyen Thai Hoc Streets: traditional handicrafts
---