Seek for the most amazing things to do and see in Cat Ba island for your Halong bay day tour? If yes, don't hesitate to do some research on the following points: swimming at Cat Co Beach, exploring Cannon Fort, visiting Lan Ha Bay, Monkey Island, Cai Beo Fishing Village, and Cat Ba National Park.
Swimming at Cat Co Beach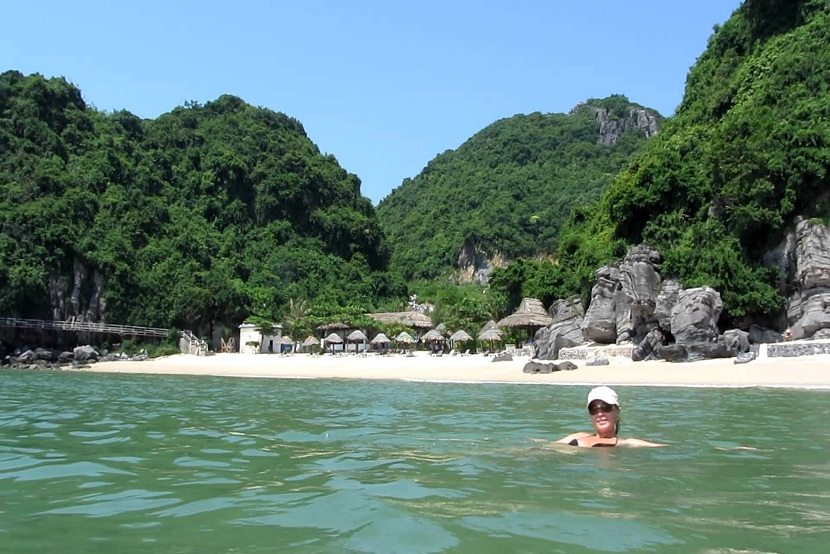 Cat Co Beach
In Cat Ba Island, there are the three cleanest and most crowded beaches in the proximity of the town center, including Cat Co 1, Cat Co 2, and Cat Co 3. Among those beaches, Cat Co 1 is the largest one and surrounded by rock mountains. Cat Co 2 and 3 are smaller yet quite peaceful. All of them are linked together by a trail along the mountainside.
From the town center, tourists can walk or rent a motorbike to one of the above beaches. If beachwear is not available in your bag, you can hire it at shops near the beach. There are also changing rooms and bathrooms with freshwater to use after your swimming. You should get on the shore before 6:30PM to avoid big waves and rising tide.
Exploring Cannon Fort
Cannon Fort definitely lets you attain delicate experiences about the Vietnamese history, much less offers one of the most panoramic view in Vietnam. Particularly, the top of the landmark is an ideal position where you can witness the splendor, ranging from the astonishing scenery of the jungle-clad hills in Cat Ba Island to a chaotic picture of fishing boats in the wharf and karst islets on the sea. It takes you about 10 minutes to walk from Cat Ba Town to the entrance of the fort. Narrow trails will lead you through underground tunnels and weapon emplacements. There is also a nearby museum and café to delight your trip.
Visiting Lan Ha Bay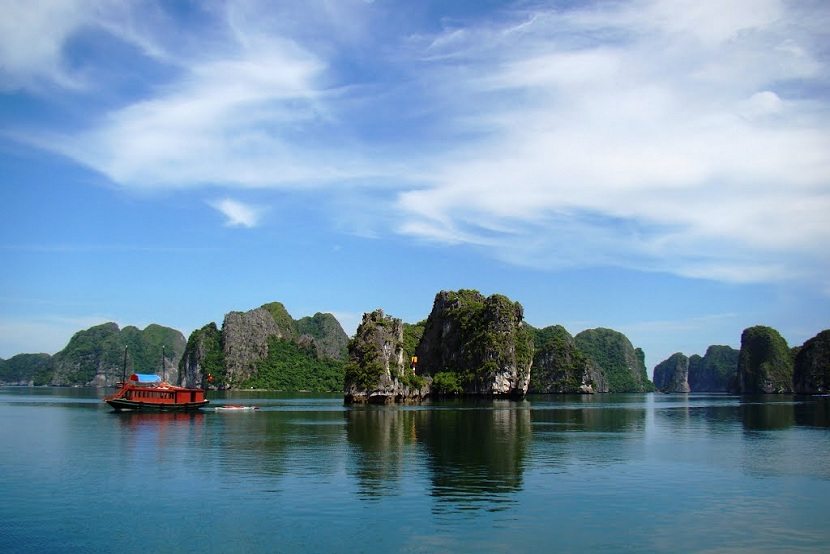 Lan Ha bay is one of the amazing things to do and see in Cat Ba island
While having a trip to Cat Ba Island, you should rent a boat and spend one day exploring the unspoiled charm of this location. Lying to the south of Halong Bay, Lan Ha is quite similar to this world heritage site as it is also fringed by rock mountains as well as emerging islets. From the deck of the boat, you can realize those islets are formed in unique shapes which inspire the locals to name them, such as Hon Guoc (Shoe-shaped islet), Turtle-shaped islet, etc.). Another suggestion for you to get full experience of the trip to Lan Ha Bay is to go kayaking whereby you can move through narrow waterways to miraculous karst caves hidden behind the rock mountains.
Book now: Ha Long Bay One Day Tour price from $60
Enjoying at Monkey Island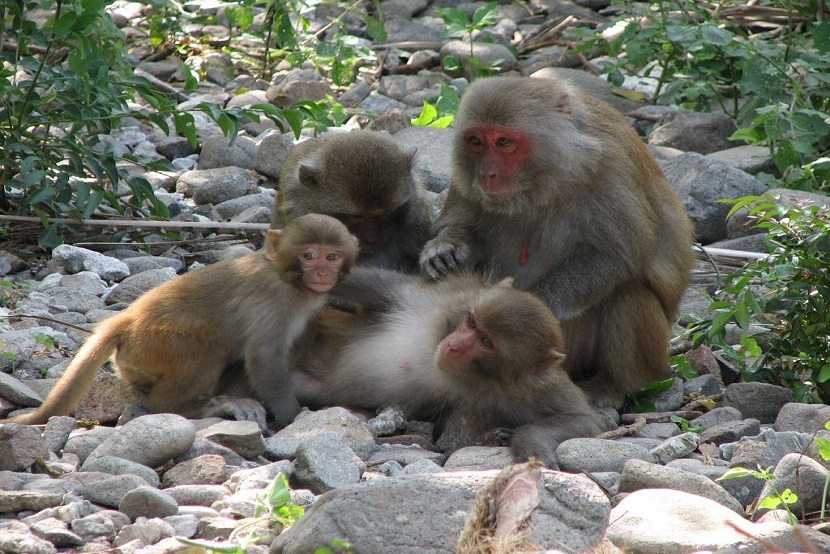 Enjoying at Monkey Island
Monkey Island is an indispensable spot in the journey to experience the beauty of Lan Ha Bay. This is where there is a playful herd of monkeys, always entertaining visitors. If wanting to soak in the turquoise water of the sea, you can choose Cat Dua Beach or join a diving tour at a club right in the island. Cuba-diving will be guided by a dive instructor, and the price is VND1,000,000 /30 minutes.
Rowing through Cai Beo Fishing Village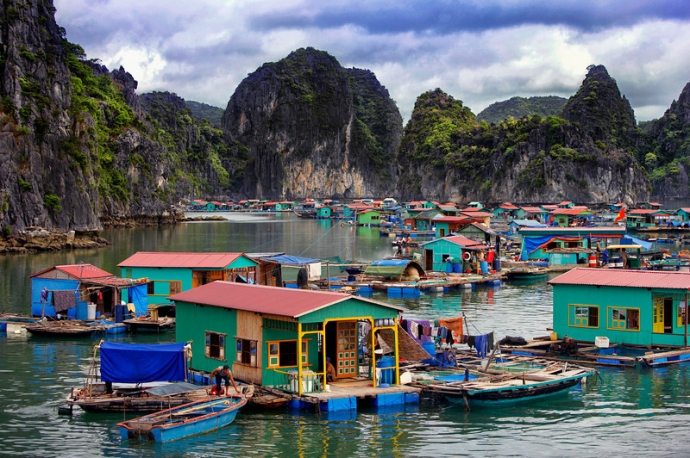 Cai Beo Fishing Village
In Cat Ba Island, the most famous fishing village is Cai Beo, in which there is a diversity of boats and vessels available to take guests through the tranquil and charming water region. Being the most ancient fishing village of Vietnam, Cai Beo is expected to gift its visitors unforgettable experiences in their lifetime. Of course, the vessels are for leisurely cruises with engaging activities onboard while small boats are more suitable to explore the peaceful lifestyle of the local in Cai Beo. They will tell you interesting stories about their hometown or show you a variety of sea creatures.
Discovering Cat Ba National Park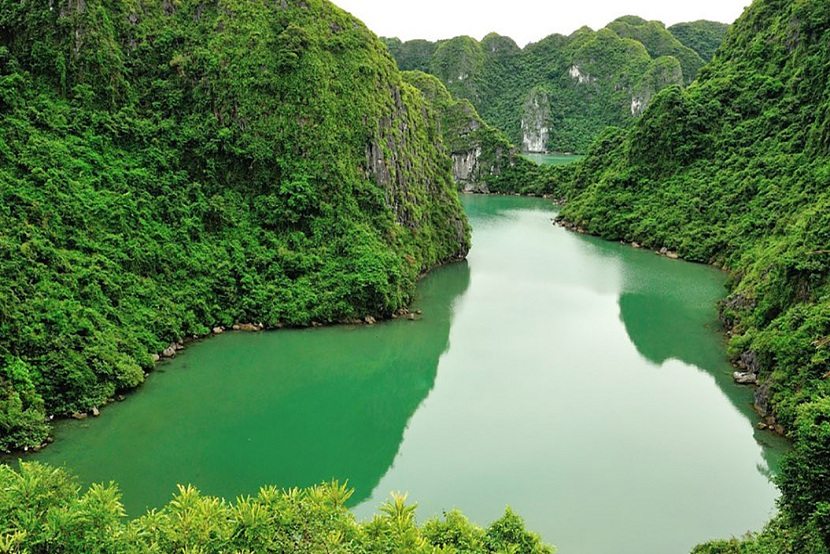 Cat Ba National Park
Regarded as one of the interesting spots to visit in Cat Ba Island, Cat Ba National Park was open to the public on May 31st 1986. Positioned along the road to the center of Cat Ba Island, it is absolutely perfect for your Halong Bay day tour. With the price of VND15,000/visitor, you can come to ecotourism destinations, witness various species of flora in the forest, and explore amazing and famous caves, like Bat Cave, Trung Trang cave, etc.
---