Be very fond of the splendid natural scenery of Vietnam? Don't neglect the best 3-star Halong bay cruises to dip yourself into Halong Bay, recognized as a world heritage site by UNESCO for your Halong bay tour. It is sure that you will be wowed by any part of the bay, ranging from surprising caves, floating villages to dense forests.  
Glory Legend Cruise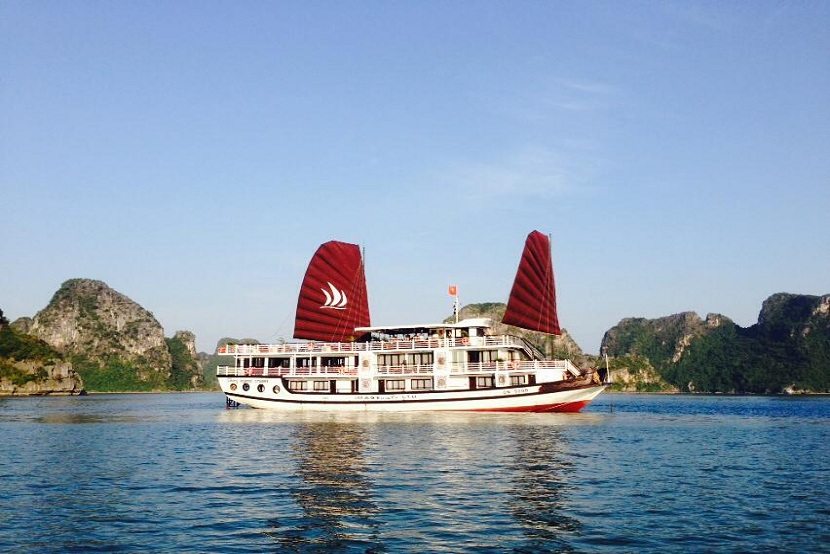 Glory Legend Cruise
With 17 cabins at the same standard and quality in service, Glory Legend Cruise is described as one of the ideal choices for your Halong bay tour. This 3-star Halong bay cruise has launched in December, 2014, and the vessels are not only modern and spacious, but also have very convenient areas, such as dining rooms, bars, and large sundecks. All of those details creates a special style of the vessels which is supposed to be the perfect balance between the traditional and modern ambiances. There is nothing more amazing than experiencing this cruise which helps you get closer to the elegant and fabulous charm of Halong Bay. In addition, the voyage is a good opportunity to learn about the lifestyle of people at floating villages – a prominent cultural feature at the bay
Book now: Glory Cruise Halong Bay price from $130
Halong Phoenix Cruise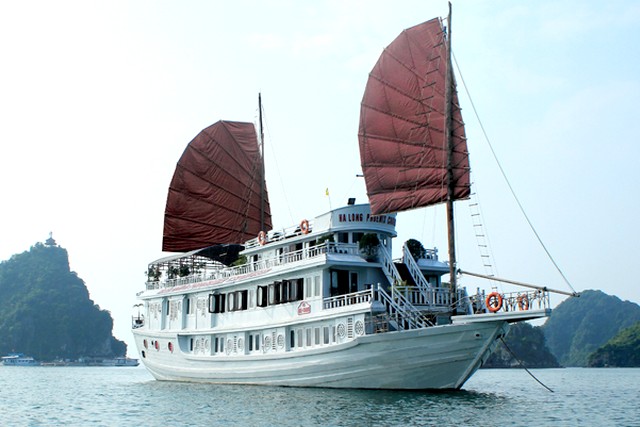 Halong Phoenix Cruise
Among the best 3-star Halong bay cruises is Halong Phoenix Cruiser for sure. Let's see why this cruise brand can achieve fame like that! There are two genres of cruiser: Halong Phoenix Cruiser – 14 cabins and Halong Phoenix Cruiser – 10 cabins. First, Halong Phoenix Cruiser – 14 cabins started operating in November, 2011, and was designed with the quintessential and elegant details for your relaxation. Especially, each wooden cruiser is more outstanding with a cozy restaurant, lounge chairs, and sun deck, meeting the standard of a 3-star cruise of the world. Some additional activities are cooking, kayaking, cave-exploring, cooking class, and so forth. As for the cruiser with 10 cabins, it was launched at the beginning of May in 2013. Just like the cruiser with 14 cabins, it totally meets the international 3-star standard in terms of service and design.
Bai Tho Cruise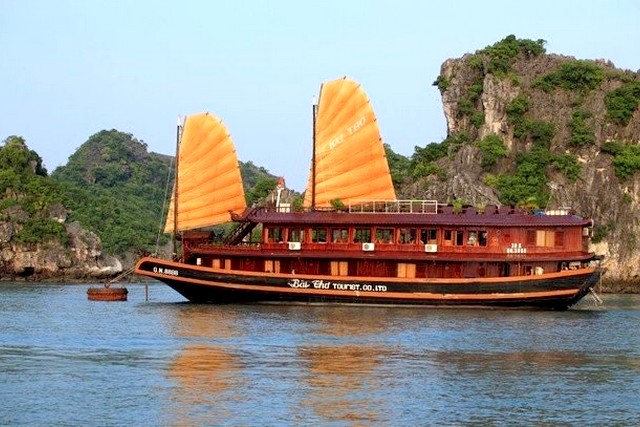 Bai Tho Cruise is one the best 3-star Halong bay cruises in Vietnam
Bai Tho Cruise belongs to Bai Tho Tourist Transportation Company, which is known as among the pioneers in the field of tourists' transport around Halong Bay. 1991 was exactly the time of operating the first Bai Tho cruises with several wooden ships. However, after 25 years of operation, the company has become a big brand in offering the best 3-star Halong bay cruises with various products, like Luxury night cruises, Luxury day cruise or the option of special events. All of the cruises here are not only decorated in a traditional style, but also carry modern and comfortable factors.
Book now: Bai Tho Cruise Halong Bay price from $99
Oriental Sails Cruise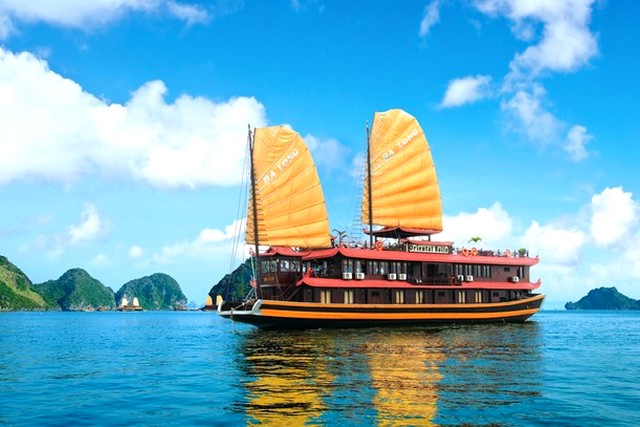 Oriental Sails Cruise
After eight years of organizing tours to explore Halong Bay for a large number of foreign guests, Oriental Sails Cruise has started putting a new standard in deluxe and luxury cruises, including The Oriental Sails & Calypso Cruiser and The Starlight Cruise. The former is designed in the traditional style while the latter is regarded as one of the most modern vessels with elegant and luxurious facilities. It suits any favorite of the guests for a Halong Bay tour.
Golden Lotus Cruise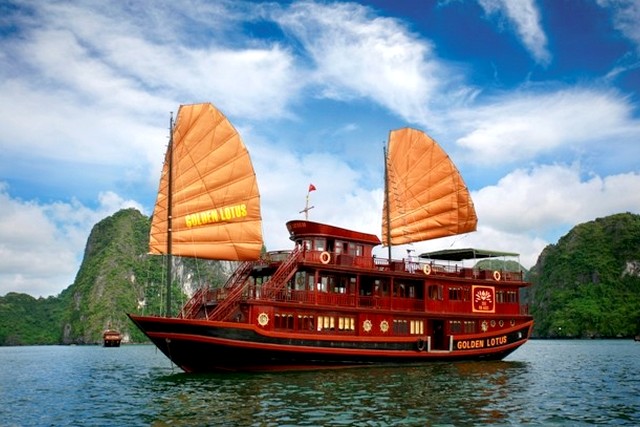 Golden Lotus Cruise
Now it's time to go on a Golden Lotus Cruise while you are being the trip to experience the Vietnam's charm. Why? The cruise with 22 deluxe cabins in sufficient amenities will allow you to experience the breathtaking magnificence of the Vietnam's most famous wonders – Halong Bay while making sure that you get the best services onboard with a gourmet restaurant, topside bar, and sundeck. For those who love the Vietnamese cruise, it is great to join a cooking class instructed by an expert chef who will show you the most quintessential elements in the Vietnamese culinary art.
---