Before commencing your day trips in Vietnam, don't forget to have some knowledge about the Vietnamese culture, which will help avoid embarrassing situations. Let's start from learning DOs and DON'Ts in Vietnam here!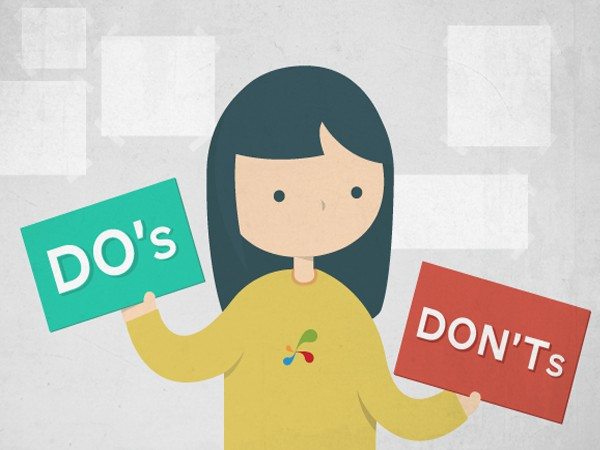 DOs and DON'Ts in Vietnam
DOs
In the Vietnamese culture as well as the culture of most countries in the world, greetings play an indispensable role when people meet each other. Especially, it will be greater if you greet a Vietnamese person in their language, such as "Xin Chao" instead of "Hello" or say "Cam on" instead of "Thank you" for their help. Those words in their language will indicate that you really respect them and feel extremely grateful to them.
Each time you visit sacred places, e.g. temples, pagoda, or churches, it is important to wear modestly. It also means that you should not wear transparent clothes, shorts, short skirts, etc. Make sure your clothes must cover your legs, arms, and breast.
When you give or take something to somebody, it is necessary to hold it in both hands. This is one of the important dos in Vietnam, presenting your respect towards people.
While having tattoos on the body is common in the West, this is very strict in Vietnam. Especially, before entering the pagoda, make sure you must cover all your tattoos with long clothing items as Vietnamese people just think those images on your body are evil.
A pepper gas will be ideal when you walk down in the street in case you get robbed at night.
You'd better check the travel agency carefully before paying the deposit for your online booking.
The bottle of mineral water you buy from a vendor must be carefully sealed in case you are cheated; some vendors can collect empty bottles along streets, fill them with water, and sell them for you.
Before getting in a taxicab, consider the tax company, ask the price, and observe the meter in the car. Some trustworthy tax companies are Mai Linh, Vinasun, and Futa.
When going shopping at the market, remember to bargain over the price of any possible item to get a good deal.
It is better to choose a supermarket for your shopping instead of a local market as the prices for international tourists at the markets are far higher.
Before entering the house of someone, don't forget to take off your shoes.
DON'Ts
At some attractions in Vietnam, you should not show off your valuable items as many robbers can be around you. It is actually among don'ts in Vietnam unless you want to come back without your properties.
When getting on the bus and not having one seat, you should wear your bag in your front while you must stand during the drive. Otherwise, thieves can utilize their knives and get back all your belongings from the bag.
In case of traveling with your partner or sweetheart, keep in mind that you should not express your love in public too much. Particularly, it will be considered as something inappropriate if you have intimate gestures, e.g. kissing, hugging, or touching.
Losing your temper in any situation will make it worse. Try to keep your temper with the locals, and they will help you.
When buying something or using some service, don't rush people as they will feel uncomfortable and not serve you well.
---