Da Nang is labelled a liveable coastal city of Vietnam because of its peace, charm, and the increasing growth of almost aspects in recent years. Due to that with majestic beaches, poetic seascapes, and hospitable people, it easily conquers the heart of any tourist coming here. You, newbies in Vietnam tour packages, are looking how to get to Da Nang City, aren't you? Then, the following information can help.  
Get to Da Nang City by plane
Get to Da Nang City by plane
It is possible to assert that taking the plane is the fastest and most convenient way to travel from one place to another, so surely it will be the first means of transport you figure out when having the intention of experiencing a Vietnam tour package. Then, for the plan of exploring the enthralling grace of the coastal city Da Nang, keep an eye on some information about this transport.
The airfare from Hanoi to Da Nang varies from VND700,000 to VND2,200,000, depending on each airline. It will be a 1.5 hour flight to the destination. Because the distance from Hanoi to Da Nang is quite equivalent to that from Saigon to this destination, the airfare for the flight departing from Saigon is not also too expensive.
JetStar – hotline: 19001550
VietJetAir – hotline: 1900 1886
Vietnam Airline
Get to Da Nang City by train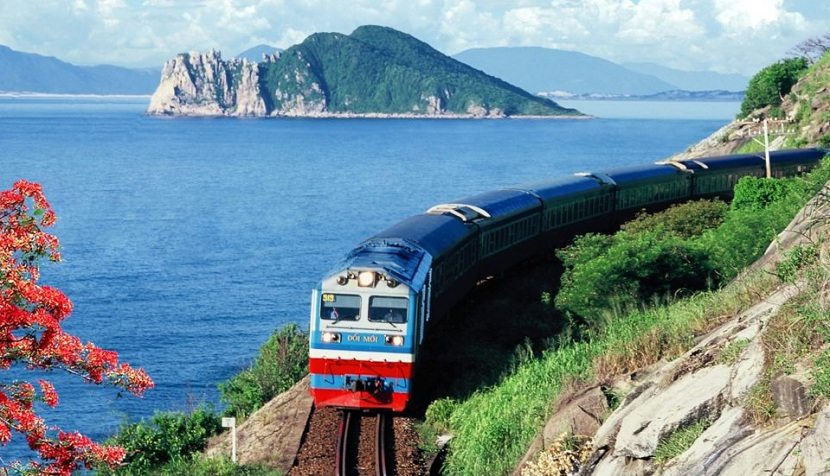 Get to Da Nang city by train
An alternative regarding how to get Da Nang City for your Vietnam tour package is catching the train. Of course, it is not as speedy as the flight, but it truly deserves to be chosen as it is not only cheaper, but also treats you to splendid natural landscapes and seascapes along the way. Hence, lots of domestic travelers often prefer a train to grab a full experience of the coastal city yet still ensure going on a budget trip.
The train from the capital Hanoi or Ho Chi Minh City to Da Nang City takes about 14 to 20 hours, depending on each train type. The fare from Hanoi is VND300,000 – 1,300,000 while VND900,000 – 1,300,000 from Ho Chi Minh City; this varying in price is due to different classes.
Get to Da Nang City by bus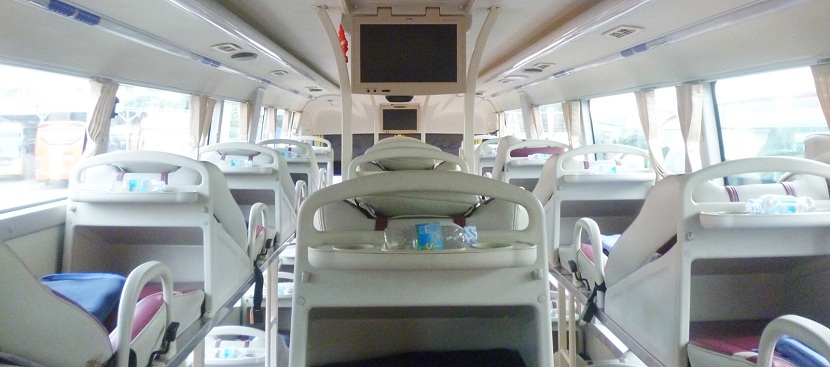 Get to Da Nang City by bus
For getting to Da Nang City by bus in you Vietnam tour package, you will realize that sleeping buses with the route from North to South and vice versa are the main kind. There is a wide selection of bus lines you can pick from, including Hoang Long, Hlink, Mai Linh, Phuong Trang, Thuan Thao, Sinh Café, etc. As for the price and service quality, those bus brands are almost no different from each other, so there is nothing to worry.
Get a bus ticket from Hanoi to Da Nang City at Giap Bat Bus Station or Nuoc Ngam Bus Station. Meanwhile, Mien Dong Bus Station is for those who are staying in Ho Chi Minh City and planning to this coastal city. Be mindful that you should book by calling the bus's operator in case the tickets are not available or you are stuffed in a bus full of others. The bus fare is from VND500,000 – 700,000, and it will take 18 to 20 hours to hit the destination.
Book now: Central Vietnam Discovery Classic Tour – 6 Days price from $337
---