While Vietnam is dotted with countless ravishing destinations which plenty of domestic and international travelers have well known, Central Highlands of this country seem to still be kept less touristy whereby its charm is always untouched and pristine. Then, upon travel in Vietnam, don not hesitate to head toward the highlands for full exploration!
Buon Ma Thuot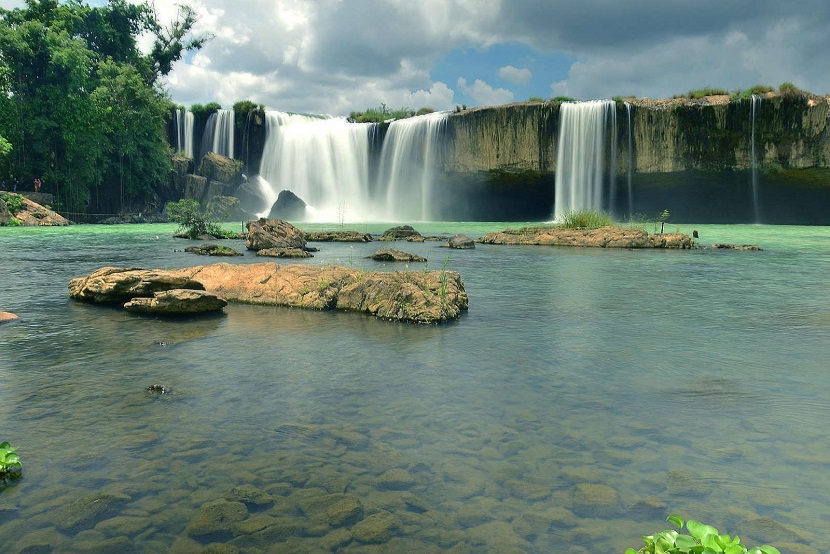 Dray Nur Waterfall, Buon Me Thuot
At the altitude of 536 m above sea level, Buon Ma Thuot is emerging as the beautiful capital of Dak Lak province and the most remarkable and largest city in Central Highlands. The city's weather is quite cool and comfortable all year round, and the average temperature here is ideal, just around 23 degree Celsius. Ever wonder what Muon Me Thuot means? It is believed that it came from the name of the father who founded the first village of the highland on the bank of the Ea Tam Stream. It is fantastic to make a trip to this spot since you can witness phenomenal waterfalls: Dray H'ling, Dray Nur, and other imposing landscapes. Besides, sipping a cup of perfectly delicious coffee is surely an awesome experience as Buon Ma Thuot is widely known as the first ranked town of coffee in Vietnam. Also, do not miss out on riding an elephant to fully perceive the highland's taste.
Kontum
Kontum is situated inland and shares its border with Laos and Cambodia.
As a tranquil and mysterious area, Kontum is situated inland and shares its border with Laos and Cambodia. This province of the Central Highlands of Vietnam features the chilling-out atmosphere, serene indigenous villages, river settings, traffic-free streets, and verdant landscapes which are totally perfect for globetrotters. For a long trip to this highland, not only do you delve into the unique indigenous cultural characteristics, but also absorb part of the Vietnamese history since the place used to be one of the major battlefields between the North and South Vietnam in the spring of 1972.
Pleiku-Gia Lai
T'Nung Lake with the picturesque scenery, Pleiku
Positioned in the heart of Central Highlands in Vietnam, Pleiku Town – the capital of Gia Lai, 200 kilometers away from Quy Nhon City and 50 kilometers from Kontum is surely an interesting travel destination not letting you down at any cost. In regard to what to experience during a trip to this land, you can be impressed by Yaly Hydropower Station on Sesan River – a dazzling construction to supply electric for the surrounding areas, visit Fossil Tree Water Park, where there are overwhelmingly giant fossilized trees, or explore T'Nung Lake with the picturesque scenery. A backdrop of the visit is to know about the culture of ethnic groups as well as their lifestyle.
Da Lat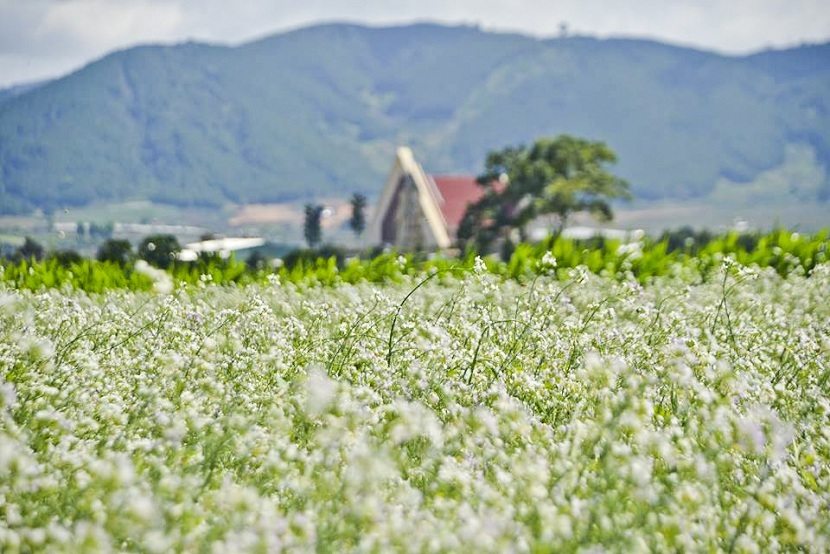 Da Lat fascinates numerous travelers each year.
There are certainly a few reasons why Da Lat fascinates numerous travelers each year, and one of those is its charming magnificence and calm ambiance as an ideal escape from the high-octane prospects. Considered as an emerging spot of Central Highlands in Vietnam, Da Lat includes a variety of things to do and places to experience. In more detail, the trip allows you to challenge yourself to pass winding roads, enrich your soul with the romantic landscape of strawberry fields, sunflower hills, and mysterious pine forests, and admire solemn churches and fabulous waterfalls. It will be great to go trekking through long trails in the verdant mountains and bike through minority villages to touch the quintessence in their culture and life.
Dak Nong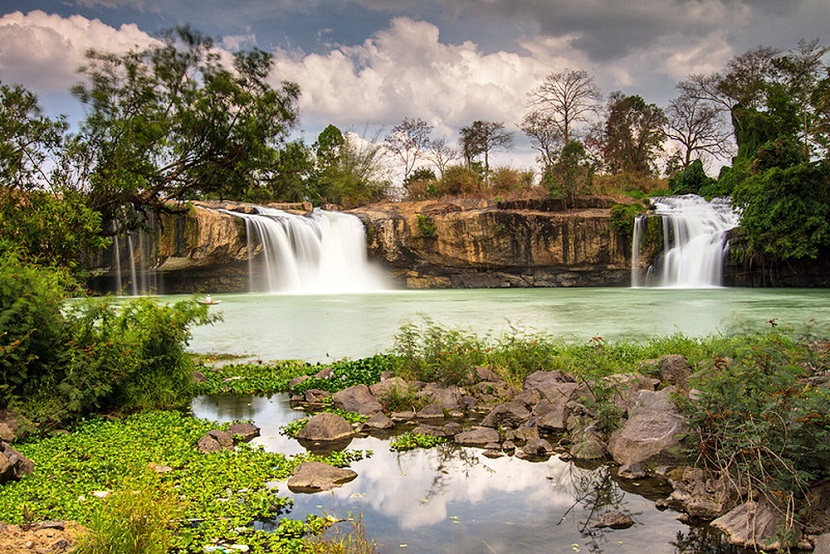 Dray Sap Waterfall, Dak Nong
Seeking for places off the beaten track with new and different experiences, you are recommended to Dak Nong, located in Central Highlands of Vietnam. Exactly, Dak Nong lies to the southwest frontier of the country and at the end of Truong Son mountain range. In recent years, the authority of Dak Nong has taken its abundant human and natural resources as a favorable condition for its economic and tourism development. Just like other provinces of Central Highlands, Dak Nong brings visitors experiences related to culture of ethnic communities and enthralling natural landscapes, some of which are incredible waterfalls, such as Trinh Nu, Ngam, Dray Sap, Dak G'Lun, Gia Long, Luu Ly, and Trinh Nu.
---