Don't hesitate to read about top 4 paradise islands in Kien Giang as you are due to prepare for a Vietnam tour package! It will not be with great regret that some following spots are not included in your itinerary, and surely all of them probably help you have the journey of a lifetime.  
Phu Quoc Island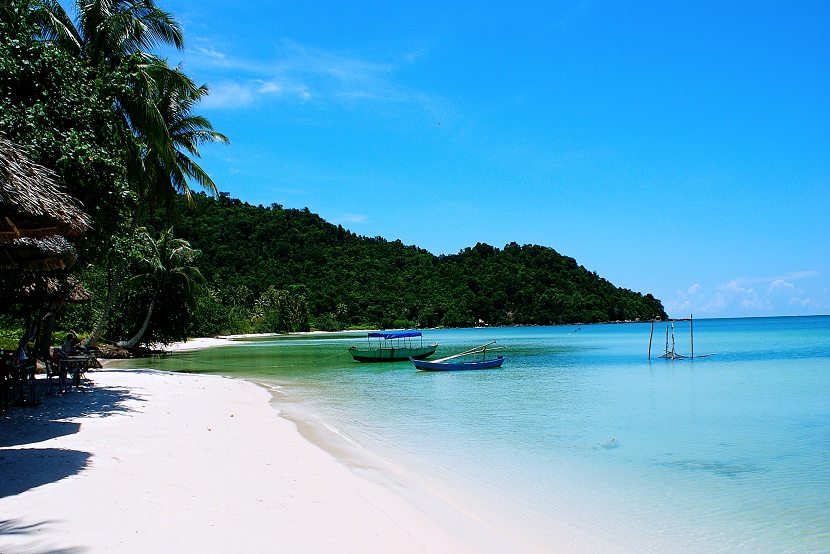 Phu Quoc Island, Kien Giang, Vietnam
Adoring dreamy islands, poetic beaches, and magnetic seascapes, you will certainly be drawn to Phu Quoc Island in Kien Giang while taking a Vietnam tour package. Phu Quoc, it is claimed, is indeed a paradise for all those crave for escaping the stifling city and soaking in the tranquil as well as unspoiled setting of nature. Charmingly depicted as a wonderful world hemmed in by intact dense jungle and stunning white-sand beaches is something interesting first about the island. The other wonderful things which probably become reasons for a must-try trip to the paradise island are fascinating activities here, including kayaking in bays, snorkeling, contemplating the landscape on two wheels, strolling along the beach, and dipping in a massage. Especially, luscious recipes with seafood will stun you so much.
Book now: Phu Quoc Charm Island – 3 Days 2 Nights price from $133
Nam Du Island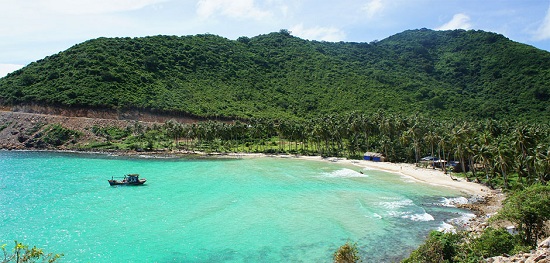 Nam Du is one of the paradise islands in Vietnam
Another island you must experience in Kien Giang is Nam Du, whose beauty is described by lots of pretty words. With the hemimorphite-color seawater, stretches of white sand, and palms around, Nam Du easily falls in the eyes of photographers who are pursuing perfect beach photos. There are in total 21 islands in the Nam Du archipelago; while the main area is Nam Du and also the home of fishing boats and gritty villages, Do Nai is seemingly uninhabited with a bump of rock. Anyway, Nam Du Island is still rather poor, and just there are a few guesthouses built here. That is why it does bring the irresistible untouched beauty for any visitor. In addition, a wide selection of seafood meals is waiting for them and excellent enough to delight them at any cost.
Hai Tac Archipelago (Pirate Island)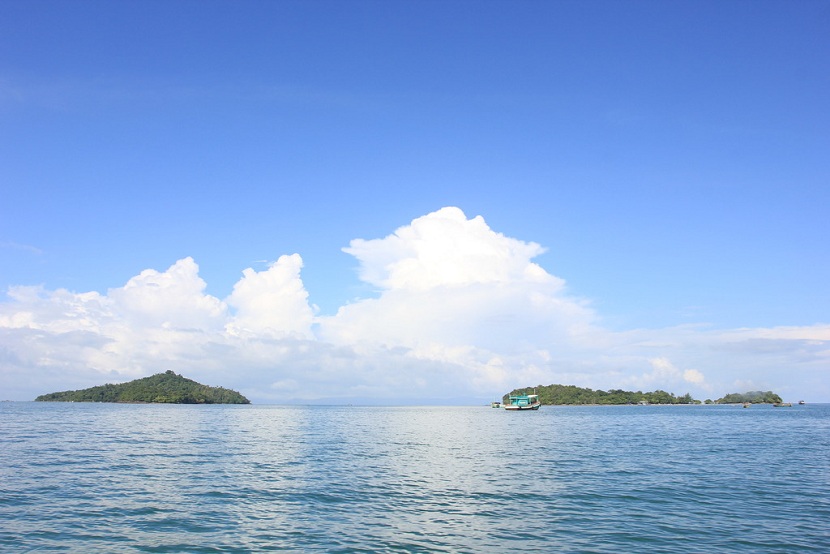 Hai tac Archipelago, Kien Giang, Vietnam
Referred to as a phenomenal spot with the unique name, Hai Tac is an archipelago of many islands situated in Kien Giang. The archipelago's name gives people an idea about its past when pirates attacked and robbed ships moving past. In fact, it used to be the trade route of some countries from China to the West couple centuries ago. Nowadays, realizing the wild beauty of the island, travelers start choosing Hai Tac as their ideal destination where they can chill out, enjoy the peaceful ambience, and join water activities, such as swimming, snorkeling, catching sea creatures around the reefs, etc.
Ba Lua Archipelago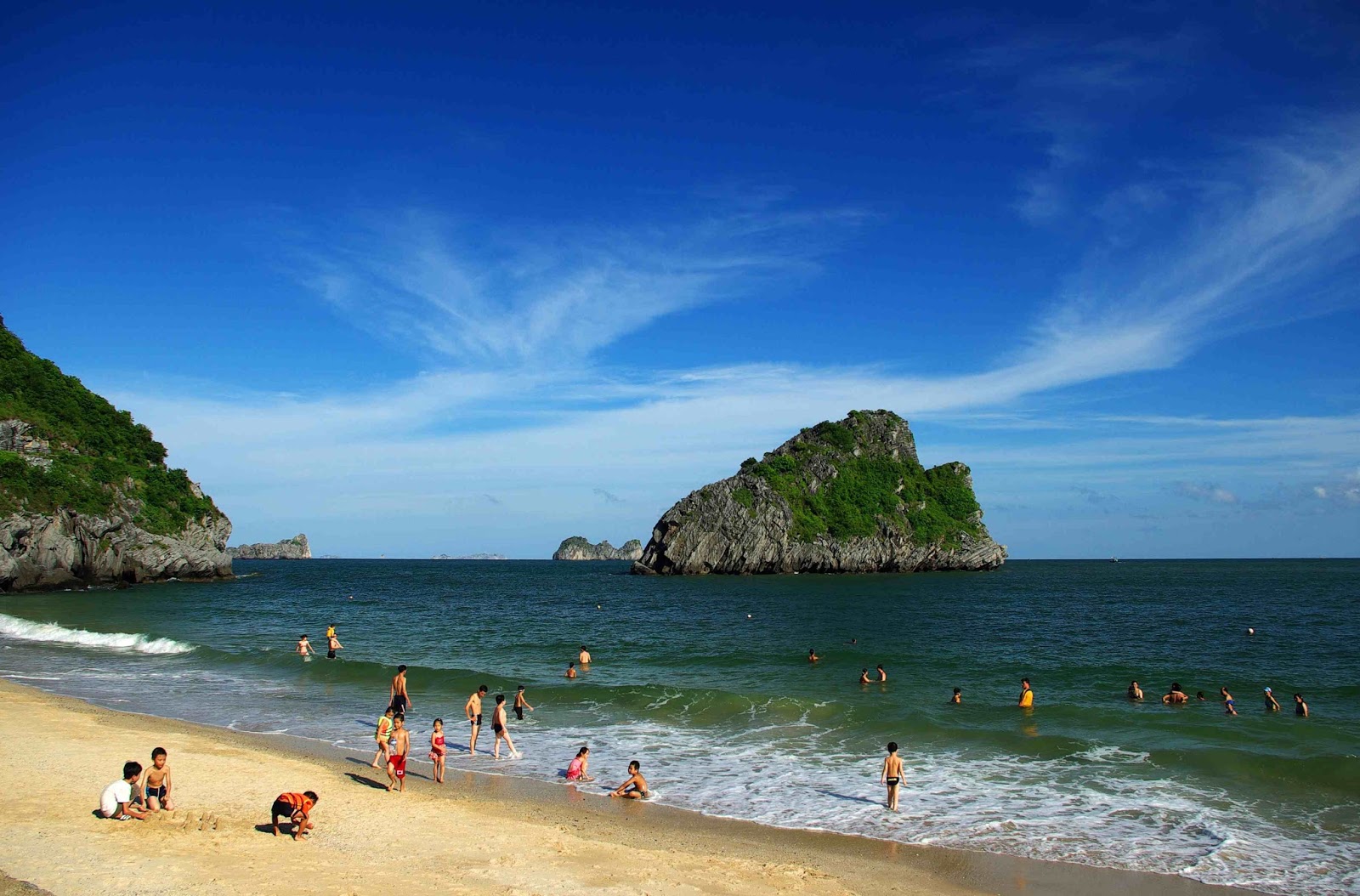 Ba Lua Archipelago, Kien Giang, Vietnam
Ba Lua Archipelago is a bunch of small and large untouched islands in Kien Giang. For a Vietnam tour and vacation, you are highly advisable to experience the awesome magnificence as it is a chance to know about the Vietnam's imposing seascapes. Be curious about its name (Ba Lua)? Coming here, the local people will tell you a story about a Chinese-Vietnamese woman who used to live in Ha Tien Town, and she was also the person who owned this island. Therefore, it is not hard for you to understand the name's origin. One special thing about the islands is that they are named after their shapes and the folklores dating back to a long time. Despite the fact that there are lots of island in the Ba Lua archipelago, only ten are inhabited. Be mindful that no tourism service is available here, so prepare something like hammocks, lighters, water, flashlight, tents, and even food as just snails, crabs, oysters, and clams are found around the sea area.
---