Are you getting worried about your long trip to Vietnam since there is too much luggage to bring with? Let's see some following tips to prevent losing your luggage before starting your flight.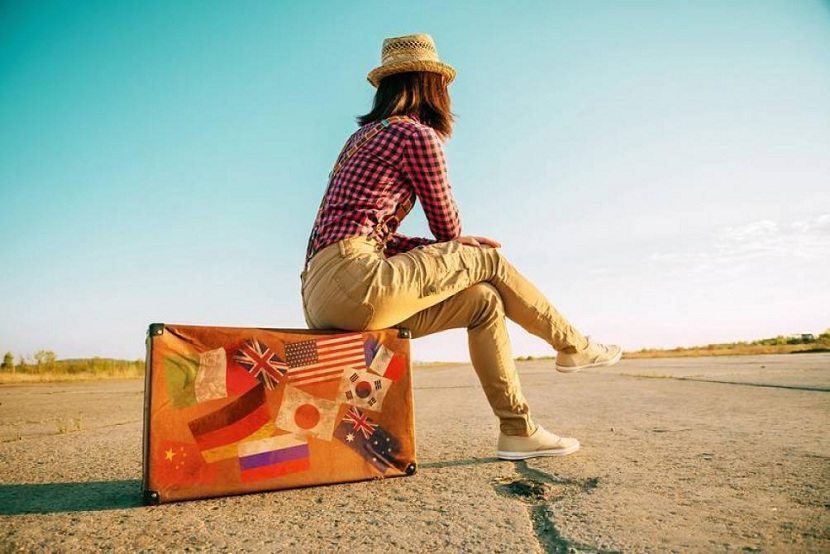 Handy tips to prevent losing your luggage
Don't buy a bag whose shape and color are common
It is simple to realize that purchasing and using a bag looking like everyone else's will make them easily pick up your luggage after the flight, which annoys you at the carousel especially in case that you have taken the red eye and been exhausted. That is the reason why the intelligent choice is the one more special and easy-to-recognize in color and shape.
Use tile – Item Finder from Amazon
Tile is a tiny device, used as a Bluetooth tracker when you put it in your bag. It helps turn your normal bag into a Bluetooth-enabled smart bag, so you can track where your luggage is by using this app. Just find and get it on Amazon with the price from $24.99
Cover something around your bag
Another simple tip to prevent losing your luggage is to wrap a colorful trip around it with the aim of distinguishing it from others. Just need to buy one on the internet or make it from your old clothes at home, and you will not have to worry about losing your luggage for the coming flight.
Make sure you get rid of old airline tags from your luggage
Because your old airline tags can get others confused about your current destination, bear in mind that it must be removed before you glue the new one. Besides, it is extremely important to double check whether the airline code on the tag is correct or not.
Check your bag within the required time frame
It's strongly advised that you should keep any eye on the required time frame when your bag must be checked. Most airlines allow to load the passengers' luggage until the last minute, yet they don't accept your bag's lateness since it is checked without the allotted time frame.
Take photos of your bag's inside and outside
The photos will be used for the case in which your luggage is lost. Should the luggage still slips out of your hand, even though you have applied lots of methods, taking photos will be a clue whereby the airline helps you find it.
Book flight tickets from airlines with good luggage handing records
While your journey is quite long, e.g. many days of staying in Vietnam, losing your luggage is actually a big problem. As a result, it will be a good choice if you fly with an airline whose luggage handing record is ranked highly. For a Vietnam tour, it is definitely a useful tip to prevent losing your luggage.
Choose the method of shipping your luggage
This tip to prevent losing your luggage is just for the case in which you have heavy bags. Often, it will be a more convenient option many tourists consider for their long flight.
Book now: Ho Chi Minh city tours (half day) price from $12
---