One certain thing is that savoring street food is never out of any itinerary to explore some travel destination, so you may crave for knowing what deserves to be tried when joining a Saigon trip in Vietnam. And here are suggestions on alluring street food for any traveler to this pulsating city.  
Banh tai yen or Bird's nest cake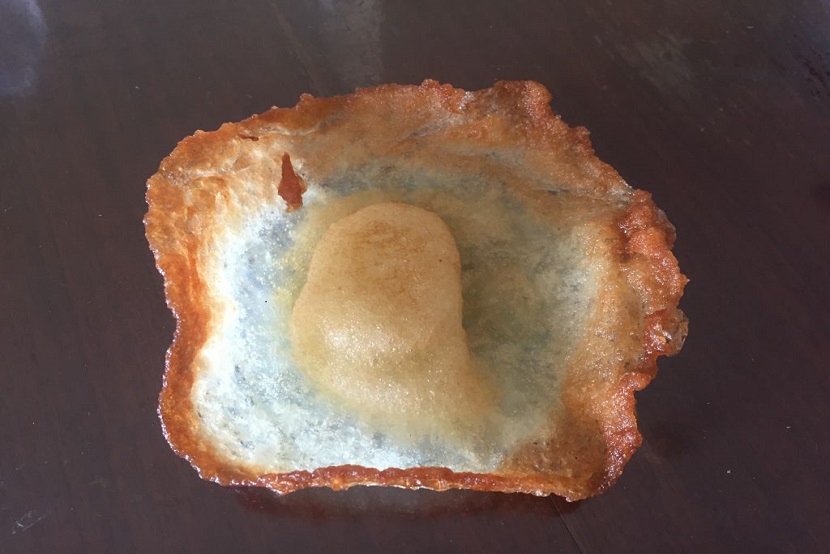 Banh tai yen or Bird's nest cake
Bird's Nest Cake first comes from the Mekong Delta, but later it is loved by Saigonese gourmets and has gradually become one of the common street foods luring international travelers to Saigon in recent years. In regard to the recipe of Bird's nest cake, key ingredients embrace coconut cream, rice flour, sugar, and tapioca flour. First, mix well all of those ingredients and water together to make the batter. Each cake will automatically be shaped after part of the mixture is put into the hot oil by a medium-sized spoon. It smells amazing, is quite tender and light sweet to enjoy. Never ignore it when you come to visit that city.
Chuoi nuong or Grilled bananas
Chuoi nuong or Grilled bananas
To help you know how chuoi nuong looks like, now you are advised to think of bananas wrapped in steamed sticky rice and then grilled on heated charcoal. Normally, the food is found at eateries on many Saigon pavements. Many years ago, the Mekong Delta was the only place where you could find it as a specialty since banana is quite common here. However, nowadays the more and more increasing demand for travel and experiences leads to the popularity of the food in Saigon, deserving to try for such a trip there. Perhaps, what makes the wrapping tastier is that sticky rice is mixed with coconut milk, tantalizing any foodie and waking up all their senses.
Banh tam bi
Banh tam bi
Banh tam bi is referred to as an outstanding delicacy of Bac Lieu and Ca Mau Province of the Mekong Delta, but it has become popular in Saigon recently. To make this food, the cook needs to have dough as the thick mixture of water, salt and rice flour and other ingredients: coconut milk, sour and sweet fish sauce, pork skin, deep-fried onion, pickles, and some herbs. The dough is used to make tender thick noodles – the key component of banh tam bi. You will be surprised by the perfect balance between those ingredients in a rural dish, bringing a new flavor to your trip to the most bustling city of Vietnam.
Banh khoai mi or Cassava cake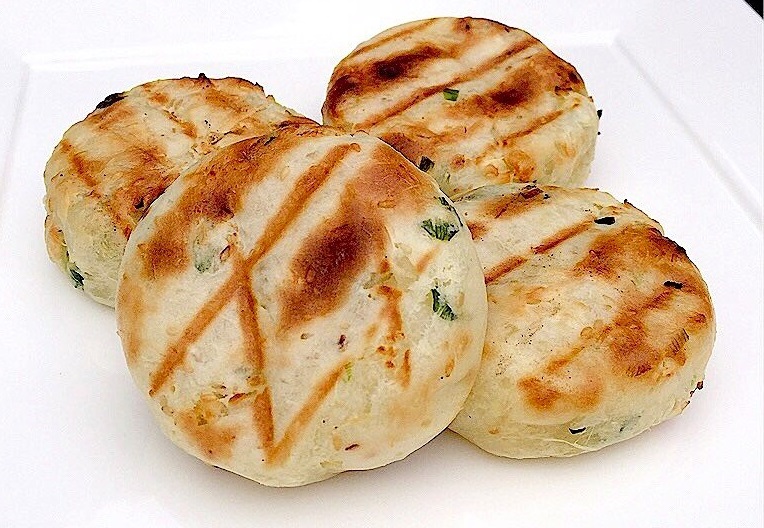 Banh khoai mi or Cassava cake
Perhaps, many travelers feel unfamiliar to cassava – a type of food in tropical regions, but do you know that it is indeed a wonderful ingredient to make the tasty street food with the irresistible aroma. It is depicted as a small grilled flat round cake of shredded steamed cassava mixed with coconut milk, sugar and salt. The cake, when being grilled on the heat, smells fragrant; you will find it difficult to neglect it.  One suggestion for you is to enjoy it on raining days, giving you fantastic feelings.
Banh U Tro or pyramid sticky rice flour cake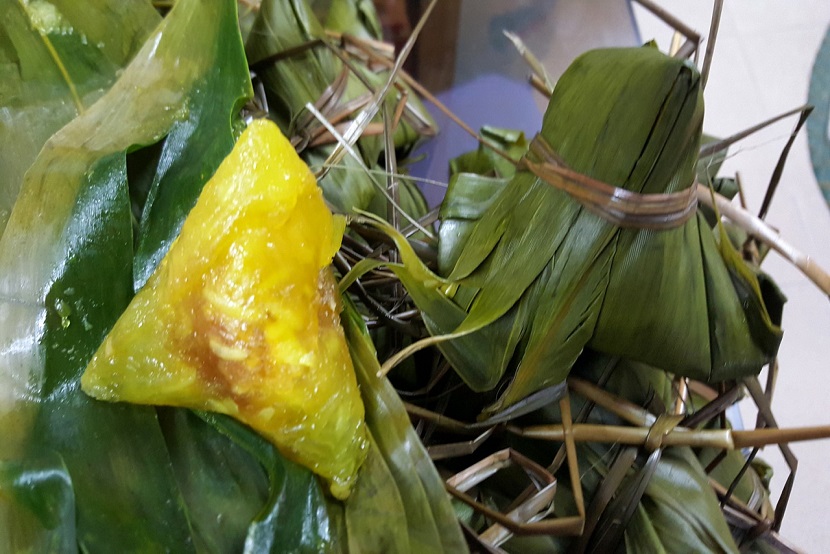 Banh U Tro or pyramid sticky rice flour cake
Banh u tro is a special type of Vietnamese cake with the pyramid shape, making it easy to be recognized among dozens of names from the list of Vietnamese street food. The cake is both tender and chewy as it is made from sticky rice while the highlight is the filling of mung bean paste, tasting luscious and smelling pleasant. The reason why the cake is brown is, sticky rice is soaked in a bi bowl of ash and water overnight. It is supposed to be a good choice in the hot days.
Banh Cam or Orange Cake
Banh Cam or Orange Cake
It is possible to say that Banh Cam is the favorable cake of the majority of Vietnamese pupils and students, so the food is easily found at the tiny food booths in front of schools. Additionally, while going for a walk in local markets, you can come across the places selling it. You will be impressed by the crispy crust and the slightly sweet filling of mung bean paste. Get full experience of Vietnamese street food by tasting it when you are there.
Banh bo dua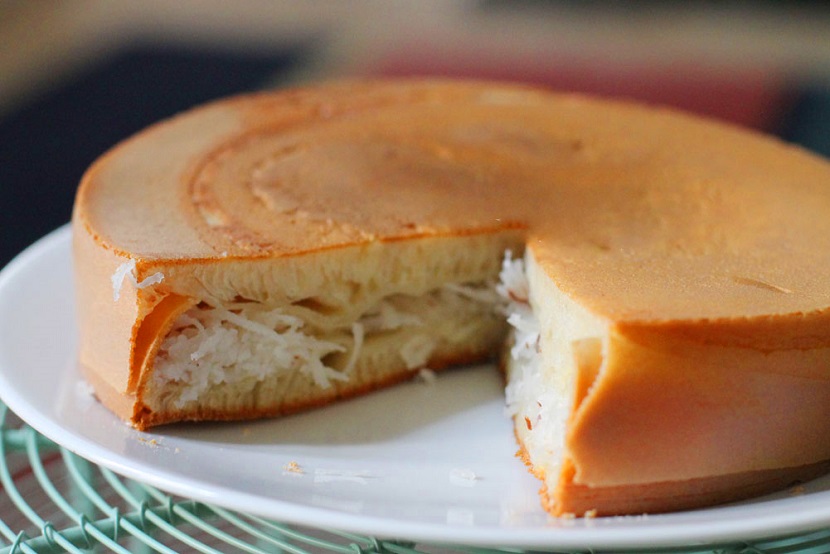 Banh bo dua
Banh bo dua is fairly greasy, and you will eat to your heart's content when taking a trip around Saigon. Staple ingredients include baking powder, wheat flour, and eggs. Of course, what get you excited is the filling of shredded coconut meat put with mung bean paste and sugar. Especially, it is served after being grilled, making it not only crispy but also chewy.
---