While you are seeking somewhere specific for your Vietnam beach break, there is a variety of pristine beaches in Quan Island, absolutely awesome to enjoy and explore. Be prompt to search for more information and prepare for the journey, travelholics!
Minh Chau Beach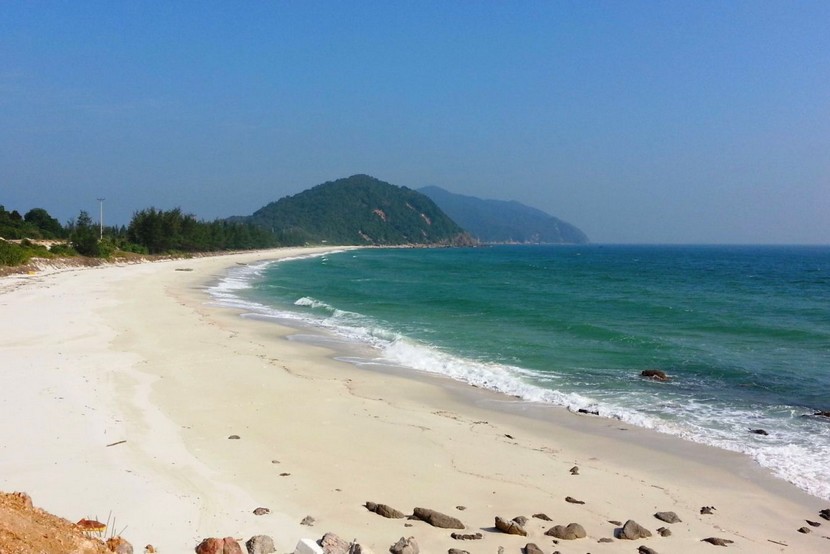 Minh Chau Beach
Just 15km from Quan Lan Beach, Minh Chau is regarded as a beautiful and poetic beach, amazing for a Vietnam tour and holiday. What impresses tourists to the Minh Chau beach is a long stretch of white and soothing sand which they can lay down on while enjoying the calm ambiance and cool breeze from the sea. To hit the beach, the journey will start from Cam Pha City, and you must cross the river at Tai Xa Ferry to Cai Rong Town. From here, get onto the boat to Quan Lan Island and commence exploring the beauty of Minh Chau Beach. On the way to the destination, it will be great to take photos and peer down at the Halong bay when the sun sets.
Minh Chau Beach in Quan Lan island enables you to free your mind with cool water, white sand, as well as elegantly beautiful seascapes, not to mention experience ideal outdoor activities, such as camping and diving to learn about sea creatures. At night, it is certain that you will fail to resist the tantalizing aroma of grilled fresh seafood while letting yourself dip into the calm atmosphere of the sea.
Son Hao Beach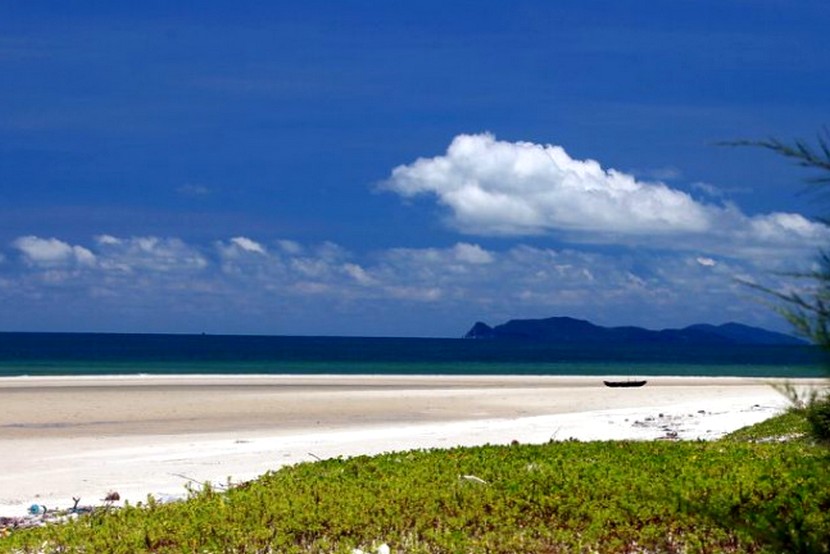 Son Hao Beach
Son Hao Beach in Quan Lan island is chosen as one of the most graceful beaches tourists should take in consideration when deciding to travel to Quan Lan Island. This beach's charm is kept intact and seemingly has no mark of humans. With a long stretch of white soothing sand, clean greenish-blue water, and calm waves, this is exactly a fantastic escape for anyone loving seascapes. While the sunshine here is indeed warm, compared to it anywhere else, you can enjoy water sports and sunbathe at any time.
It is possible to say that Son Hao Beach in Quan Lan island creates a paradise of leisure travel, where you can recover your energy after your hard-working time and enjoy yourself with the most stimulating outdoor activities. Pick your pack and start releasing your pressures by this Vietnam beach break.
Quan Lan Beach
Quan Lan Beach
Inside Bai Tu Long Bay is Quan Lan Beach – a pristine alluring beach with the unpolluted ecosystem, great for a Vietnam beach break. The beach stretching for plenty of kilometers with clean water and peaceful ambiance is actually a perfect place of beach lovers seeking an escape for their weekends. Previously, Quan Lan used to be an intact and idyllic location, but after realizing its tourism potentials, the local authority allowed travel companies to have the system of hotels and hostels built here. The most special thing is, those accommodations are hidden and fringed by green trees, creating a miraculous and fabulous perspective. From the main road of the Quan Lan island to the beach is paved by red flat bricks, so it is easy to hit it.
---