It is possible to say that Vietnam Visa on arrival is indeed perfect for those who are searching for a simpler and easier way to gain an entry permission to Vietnam for their Vietnam tour package. Something listed here may be useful for you to have this genre of visa.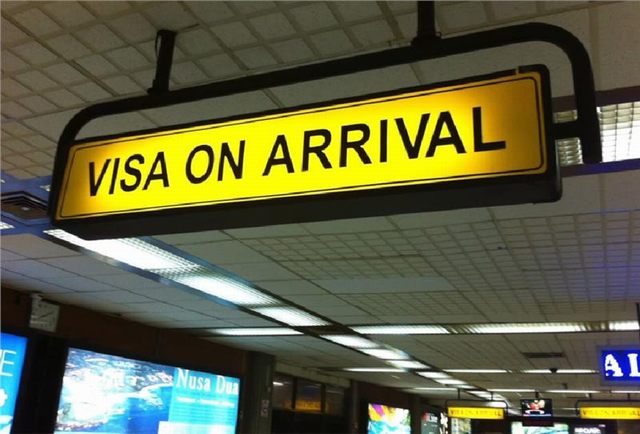 Vietnam Visa on arrival – everything you should know
What is Vietnam Visa on Arrival?
Vietnam Visa on Arrival is referred to as another new way to get a visa for Vietnam, which will be more convenient for most travelers intending to this country. The procedures for it is very simple as you just fill in an online application form first. Meanwhile, also pay a certain fee for the agent offering the service. Then, you will receive the visa approval letter within two working days at the latest and get the visa at the airport of your destination (such as Tan Son Nhat airport (Ho Chi Minh City), Noi Bai airport (Hanoi Capital), Cam Ranh airport (Khanh Hoa Province), and Da Nang airport).
List of Visa waiver countries
Before getting to know about Vietnam visa on arrival for your Vietnam tour package, let's see the list of Visa waiver countries. The Vietnamese government has bilateral agreements on visa exemption entry with the following signatories: Singapore, Philippines, Thailand, Brunei, Laos, Indonesia, Malaysia, Myanmar, and Cambodia.
Meanwhile, unilateral visa waiver is also approved by the Vietnamese government for citizens from Germany, Norway, United Kingdom, Spain, Korea, Italy, Japan, Denmark, Finland, Russia, Sweden, France and Belarus.
Read more: Visa policy of Vietnam for tourists
How to obtain your Visa on arrival approval letter
Fill out an online application form with all required information, such as your full name, email, nationality, visa type, arrival date, etc.)
Pay the fee for the online visa service, and you then will receive an official Vietnam visa approval letter sent from the Vietnam Immigration Department via email by two days at the latest.
Bring the printed approval letter, two passport-sized photos (4x6cm) of yourself, and other required documents with you to Vietnam.
At the airport of your destination in Vietnam, just show all of the above documents, and then get your visa stamped.
How does the "Vietnam VOA Approval Letter" look like?
Click here for sample.
Airport Visa Procedure and Payment Process
Hand over your approval letter, passport, completed copy of the entry and exit form, and passport-sized photo of yourself to the immigration officer.
Just sit at the waiting area, and after your name is called out, you will come to pay the processing visa fee (be mindful that US dollars or Vietnam Dong are easily more acceptable.
Get your visa stamped and check if all information on it is correct.
Turn back for luggage reclaim and start enjoying your trip in Vietnam.
---