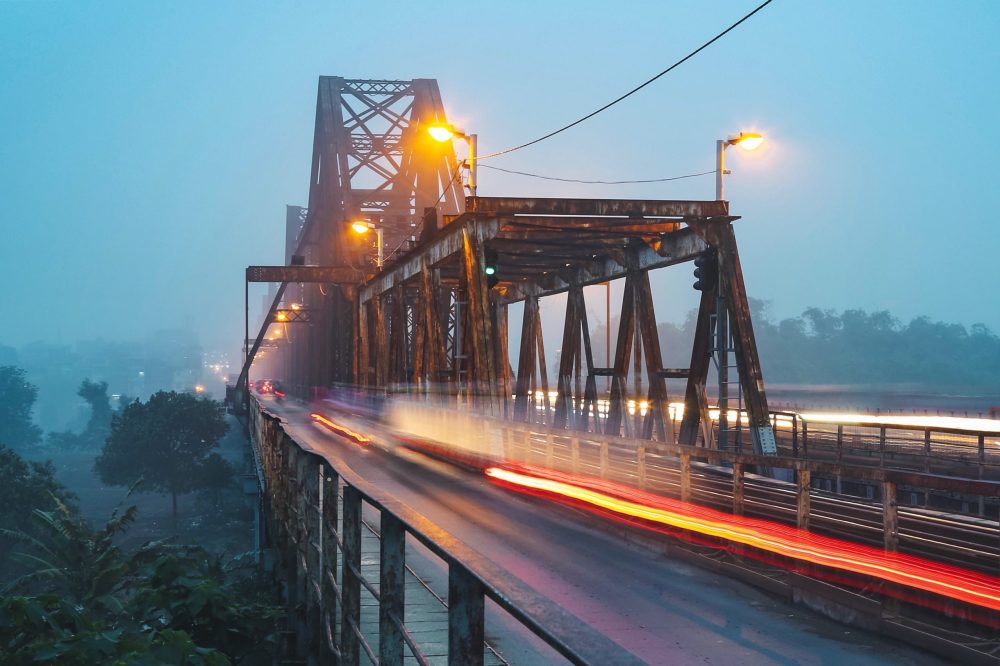 Ha Noi
Overview
Hanoi, the capital city of Vietnam, is a vibrant and bustling metropolis that blends rich history with modern development. With its charming old quarter, beautiful lakes, and cultural landmarks, Hanoi offers a diverse range of experiences for travelers.
Ha Noi Tours
Ha Noi Travel Guide
Hanoi, the capital city of Vietnam, is a fascinating destination with a rich history, vibrant culture, and delicious cuisine. Here's a travel guide to Hanoi, including some of the top things to do and see:
Explore the Old Quarter: Begin your Hanoi adventure in the Old Quarter, a maze of narrow streets filled with shops, markets, and traditional houses. Get lost in its bustling atmosphere, browse through the various stalls selling local goods, and try authentic street food like pho, banh mi, and egg coffee.
Visit Hoan Kiem Lake: Located in the heart of the city, Hoan Kiem Lake is a peaceful oasis surrounded by scenic views. Explore the Ngoc Son Temple, connected to the mainland by the iconic red Huc Bridge. Take a leisurely walk around the lake, enjoy the tranquility, and witness locals practicing tai chi or playing traditional games.
Discover Historical Sites: Hanoi is home to several historical sites that offer insights into Vietnam's past. Visit the Ho Chi Minh Mausoleum, where you can pay respects to the country's beloved leader, Ho Chi Minh. Explore the Temple of Literature, Vietnam's first national university, and learn about the country's scholarly history.
Enjoy Water Puppetry: Experience the unique art of water puppetry at the Thang Long Water Puppet Theatre. Watch as skilled puppeteers bring traditional stories to life on a water stage, accompanied by live music. This cultural performance is a must-see to understand the traditional art form of Vietnam.
Visit Museums and Pagodas: Hanoi has a range of museums and pagodas worth exploring. The Vietnam Museum of Ethnology showcases the diverse cultures and traditions of Vietnam's ethnic groups. The Imperial Citadel of Thang Long offers a glimpse into Hanoi's ancient past. Don't miss the Tran Quoc Pagoda, the oldest Buddhist temple in Hanoi, located on a small island in West Lake.
Try Vietnamese Street Food: Hanoi is a food lover's paradise, known for its delicious street food. Sample local dishes like bun cha, nem cua be (crab spring rolls), and bun bo Nam Bo (Southern-style beef noodle soup). Join a street food tour to taste a variety of flavors and learn about the culinary traditions of Vietnam.
Shop at Traditional Markets: Experience the vibrant market culture of Hanoi by visiting markets like Dong Xuan Market and Night Market in the Old Quarter. Explore the stalls selling everything from clothing and accessories to souvenirs and local handicrafts. Bargain with the vendors and soak up the lively atmosphere.
Take a Day Trip: Hanoi is an excellent base for day trips to nearby attractions. Visit the stunning landscapes of Ninh Binh, often referred to as "Halong Bay on land," with its limestone karsts and river valleys. Explore the Perfume Pagoda, a complex of Buddhist temples nestled in the Huong Tich Mountains. You can also take a cruise in Halong Bay, a UNESCO World Heritage site renowned for its emerald waters and limestone islands.
Hanoi offers a blend of history, culture, and culinary delights. Immerse yourself in its vibrant streets, try the local flavors, and explore the city's rich heritage.